The USS Defiant's return in Star Trek Picard season 3 explained. This article contains spoilers for Star Trek Picard season 3 episode 6. In Star Trek, the ships are nearly as famous as the characters who serve aboard them.
One such Star Trek starship is the legendary USS Defiant. First seen in the Star Trek series Deep Space Nine, this ship made a huge impression and has remained one of the most popular ships in the sci-fi franchise ever since. Now, the USS Defiant has returned in Star Trek Picard season 3. Here's what you need to know about the USS Defiant's history and its appearance in Star Trek Picard season 3 episode 6.
USS Defiant in Deep Space Nine and First Contact
The USS Defiant was seen in Deep Space Nine as the Starfleet vessel assigned to the station at the beginning of season 3. The USS Defiant was commanded by Benjamin Sisko, who was promoted to the rank of captain at the end of season 3.
The USS Defiant was developed specifically as a warship designed to combat the threat posed by the Borg. However, during the run-up to the Dominion war, the USS Defiant was stationed at Deep Space Nine in order to defend the station instead as the Borg threat diminished. It built up a fearsome reputation for itself, becoming known as the 'tough little ship' after many hard battles.
After the events of Deep Space Nine and the Dominion war the USS Defiant appeared in the TNG Star Trek movie First Contact. It was commanded by Worf who led its counter-attack on the Borg attacking Earth.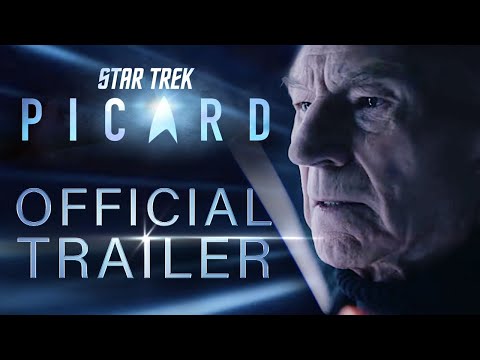 USS Defiant in Star Trek Picard season 3
During the latest episode of Star Trek Picard, the USS Defiant is seen at the Starfleet Fleet Museum. The ship is stationed there under the watch of Commodore Geordi La Forge who is the head of the museum.
While the Defiant does not play an active role in the episode, Star Trek Picard season 3 episode 6 does give audiences the first chance to see the Star Trek starship in live-action for decades. And, the USS Defiant could show up in the remaining episodes yet.
That's it on the USS Defiant for now. For more on Star Trek, find out what we know about Captain Shaw's USS Titan, Vadic's ship the Shrike, and the USS Intrepid. Or, learn about the Star Trek Strange New Worlds season 2 release date.