Who is Neera in Star Trek Strange New Worlds? Star Trek loves a good old fashioned courtroom drama episode, but for that you need lawyers.
Star Trek Strange New Worlds season 2 episode 2, Ad Astra Per Aspera, follows the trial of Commander Chin-Riley after her arrest by Captain Batel at the end of season 1. This arrest was made because she had hidden her Illyrian identity, and she risked being removed from Starfleet to serve a sentence in a penal colony.
Thankfully, that's where Neera comes in. Pike had been on the search for the lawyer in episode 1, believing that she would be able to help Una. Now, in episode 2, he found her. But who is Neera, and what do we know about the backstory of the Star Trek character?
Who is Neera in Star Trek Strange New Worlds?
Neera is an Illyrian lawyer and advocate for Illyrian rights. Due to the Federation's anti-genetic engineering stance, she harbors a deep resentment and distrust of it and Starfleet, and has been fighting on behalf of Illyrians for years, helping to gain her a reputation across the quadrant.
Neera is played by Yetide Badaki, who is best known for starring as Bilquis in the Neil Gaiman fantasy series American Gods.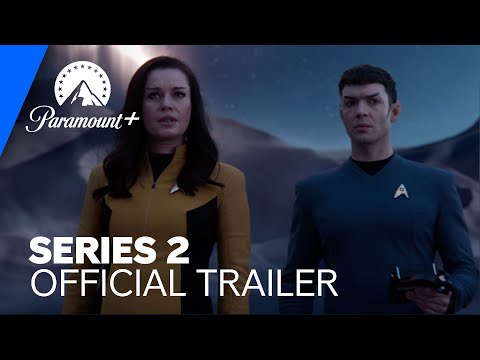 Neera's backstory explained
Neera grew up knowing Una Chin-Riley, however, after a series of anti-Illyrian events on their colony the two became separated. Neera's family was moved to a segregated Illyrian zone, while Una Chin-Riley's family was able to remain living among the rest of society as they could pass for humans.
This caused a breakdown in the relationship between Una and Neera, and Neera would go on to become a prominent advocate for Illyrian rights, fighting against what she saw as draconian Federation laws.
This led Captain Pike to find Neera when Commander Chin-Riley needed legal help after her identity was discovered. Putting the past behind her to take the chance to fight the Federation, Neera agreed. She eventually helped Commander Chin-Riley to be cleared of all charges.
That's it for now on Neera, but we have a sneaking suspicion she might be back for more. For all the latest on Star Trek, find out which Star Trek captains would survive in a zombie apocalypse, and check out our Star Trek Strange New Worlds season 2 review, as well as our explainers on the Crossfield class, Pelia, and Lanthanites. You can also find out how we celebrated Captain Picard Day, before learning how Patrick Stewart's pride nearly killed Picard season 3.