Who is Captain Batel in Star Trek Strange New Worlds? We all love a competent Star Trek captain, and with Strange New Worlds there are plenty to choose from.
While there's obviously Pike himself, there's also his (semi-) love interest Captain Batel. She comes in and out of Star Trek Strange New Worlds but has taken a larger role in season 2 of the Star Trek series. In episode 2 Captain Batel is assigned to lead the prosecution against Commander Chin-Riley after arresting the Enterprise's First Officer in the season 1 finale for being an Illyrian. In episode 4 we get to see more of her relationship with Pike under strain.
Her relationship with the Star Trek captain is far from the only thing that defines her, though. To dig deeper on the Star Trek character, here's everything we know about Captain Batel including what the future might hold for her.
Who is Captain Batel in Star Trek Strange New Worlds?
Captain Batel is the commanding officer of the USS Cayuga, who has a casual romantic relationship with Captain Pike. This relationship is challenged when Captain Batel is forced to take on the prosecution against Commander Una Chin-Riley. Batel is also well thought among Starfleet of and ambitious, and she positions herself for a promotion to the rank of Commodore.
Introduced in the debut episode of the first season of Strange New Worlds season 1, Captain Batel also goes on to appear in the season 1 finale and is expected to takes on a larger role among the Star Trek Strange New Worlds season 2 cast.
Captain Batel is played by Melanie Scrofano, a Canadian actor best known for her work on the supernatural TV series Wynonna Earp.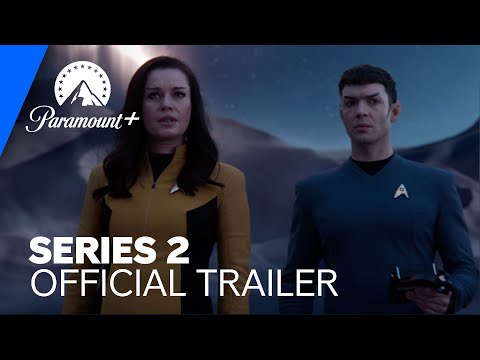 Captain Batel's backstory explained
Captain Batel's backstory still remains entirely mysterious, at least for now. While we know she serves as the captain of the USS Cayuga, we very little about the ship itself or its missions.
We also don't know how long Batel has been a captain for, though she does seem ambitious to continue rising up through the ranks. Likewise, continuing the trend, we don't know her service history; if she's previously captained other ships; or where she served as a first officer.
All we know is that she likes Pike and his charming combination of good hair and good cooking. Which, we'll be honest, would do it for us too.
That's it on Captain Batel, but as we learn more we'll be back with plenty of updates. For more, find out which Star Trek captains would survive in a zombie apocalypse, and check out our Star Trek Strange New Worlds season 2 review, as well as our explainers on the Crossfield class, Pelia, and Lanthanites.
You can also find out how we celebrated Captain Picard Day, before learning how Patrick Stewart's pride nearly killed Picard season 3.