Everything we know about the USS Cayuga in Star Trek. Our obsession with Star Trek's starships continues.
In Star Trek's latest episode, Strange New Worlds season 2 episode 4, fans' ears will have pricked up at the mention of the 'USS Cayuga' during a conversation between Captain Pike and Captain Batel. The ships are just as much Star Trek characters and the humans and aliens who inhabit them, but is the USS Cayuga a Star Trek ship we recognize and have seen before? Or, is it new?
We've been to the Utopia Planitia Fleet Yards and back to collect the schematics: here's what you need to know about the USS Cayuga, including its history and what class of ship it is.
The history of the USS Cayuga in Star Trek
As it stands there is very little information about the history of the USS Cayuga other than that it's a Federation Starfleet starship which was active during the mid-23rd century at the same time as the USS Enterprise.
We know that the ship has been under the command of Captain Batel for some time, and as she's looking for a a promotion the ship has clearly had a successful service history. We don't yet know any details of missions, battles, or major events which the ship has been involved in, however as we see more of Captain Batel throughout the new Star Trek series we should also learn more about the USS Cayuga's history.
In real life, the USS Cayuga is a US naval ship which was launched in 1969. It participated in the Vietnam War and Gulf Wars before being decommissioned in the '90s.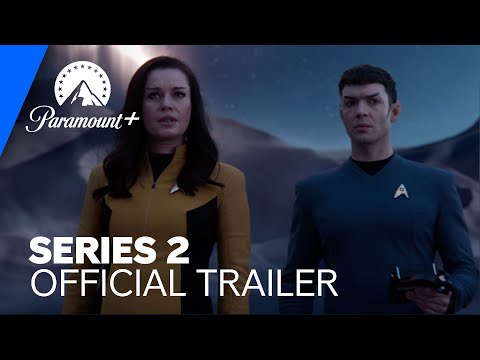 What class starship is the USS Cayuga?
The USS Cayuga is either a Constitution class ship (like Pike's Enterprise) or a Sombra class ship. Because the two classes look almost identical it's impossible to establish which of the two the USS Cayuga is without official confirmation.
However, in our estimation, the USS Cayuga is a most likely a Sombra class. These have smaller crews and are designed for a faster response, which seems like it would suit Captain Batel.
We're certain that as the season progresses, and as we see more of Batel (we know she's coming back in later episodes thanks to the trailers) we'll also get more of the USS Cayuga. To be honest, we can't wait. But we are particularly in love with Star Trek's starships.
For more on Star Trek, check out our Star Trek Strange New Worlds season 2 review and read our interview with Anson Mount and Rebecca Romjin. If you love starships as much as we do, learn all about the Crossfield class. You can also see what's new on Paramount Plus this month.