Star Trek Picard season 3 showrunner Terry Matalas has indicated that "not all" of the TNG characters will "make it out" of the final season of the Star Trek series. When the Star Trek Picard season 3 release date finally comes around (and, it's coming soon) audiences will get to see the return of the some of the most beloved Star Trek characters in the franchise's history, including Worf, Geordi, Troi, and Riker.
However, their lives look set to be placed in serious danger, and – bad news – there could even be one or two deaths in the TV series. In a new interview with SFX Magazine (via GamesRadar) Matalas has spoken about the potential for the cast to get together again after Star Trek Picard season 3, but he also said that "not all" of the original TNG characters returning for the new season of Picard will "make it out safely."
Speaking about the return of the cast, he said "They certainly did have a great time and they certainly all would love to do this again. I think there are ways of seeing these characters again, in a kind of Next, Next Generation story."
However, he elaborated that despite that not all of the TNG characters were safe from danger in the new season. "Not all these characters—I'm not gonna say they all necessarily make it out safely of season three. But I will say that in science fiction, there are always ways of seeing people again. So of course, who wouldn't want to do this forever?"
He continued "This season is very much a passing of the torch to the next generation. So it will really be up to the fans to decide if they want to see more. Star Trek has always been up to the fans. The fans brought back the original series characters into feature films and conventions and kept it alive, it will have to be the same here. So we'll see."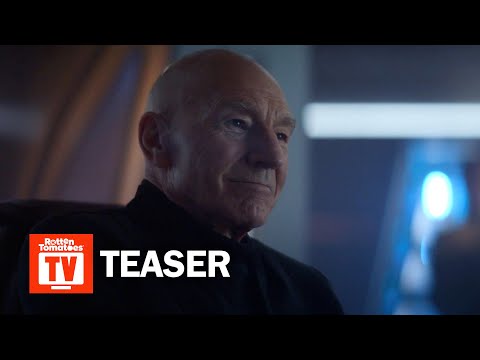 Matalas' comments make it clear that the TNG characters will be facing some major danger, and some might even be killed off within this final adventure. That's a pretty scary thought for fans who have come to know these characters over decades but, as Matalas says, just because a character dies doesn't necessarily mean they're gone.
In the first season of Star Trek Picard, Jean-Luc Picard himself died, before his consciousness was transferred to an android body. Remember when that happened? Meanwhile, despite Data's death Brent Spiner hasn't been short of Star Trek work as he's played countless Soong ancestors and is set to play Data's brother, Lore, in the upcoming season.
For more on Star Trek, check out our guides to the Star Trek captains ranked, the best Star Trek starships, Moriarty, the USS Titan (which will make an appearance in Picard season 3) as well as the release dates for Strange New Worlds season 2, Discovery season 5, and the current status of Star Trek 4.