Star Trek legend Patrick Stewart has been an active part of the franchise for around half of his entire life: he knows a thing or two about Star Trek, the work that's gone into it, and its secrets. One of those secrets relates to an un-produced fifth TNG Star Trek movie which he can't discuss.
Speaking back in 2010 with StarTrek.com, long before the Star Trek The Next Generation cast got their swansong with Picard season 3, the Star Trek captain was asked about Nemesis and if he wanted one last movie as a proper conclusion. "While we were filming Nemesis, an idea was being developed by John Logan, the screenwriter of Nemesis, and Brent Spiner for a fifth and final movie," said the actor, revealing that Nemesis wasn't meant to be the end.
That fifth movie never made it to the light of day, though. "It was a very exciting idea for a screenplay. It would have been a real farewell to Next Generation, but it would have involved other historic aspects of Star Trek as well. I can't go into details because the project wasn't mine."
Stewart continued, "When that didn't happen, the studio announced in its own inimitable way that we were suffering from franchise fatigue and that there was to be no more."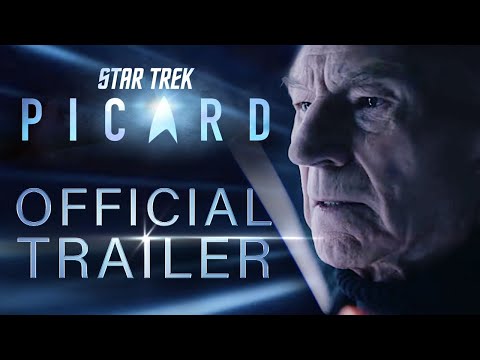 The decision was made off the back of the negative critical response to Nemesis, in addition to the weak box office results. How did Stewart feel about the decision to leave Star Trek, and Jean-Luc Picard behind? Absolutely fine, apparently: "I am absolutely content with that. I remain very proud of the work that we did, very proud of the series and the movies, but I do not wish to return to it."
Of course, a decade later, Patrick Stewart would return to the Picard chateau for the Star Trek series Picard. The first two seasons of Picard were, like the first two seasons of TNG, a mess. But, like TNG, the third season picked things up and reunited Jean-Luc with his former crew for one last adventure.
Now Stewart seems to be itching for more. He's been open about wanting to do a new movie as a final goodbye, and there's also the potential for him to return in the Picard spin-off Legacy. Star Trek Legacy hasn't been greenlit, but Picard season 3 set it up directly by giving Seven of Nine the captain's chair on the new Enterprise-G. It even established the return of Q.
If you want to learn about our hopes and dreams for the series, check out our guide to the Star Trek Legacy release date and more. Or, read our interview with Anson Mount and Rebecca Romijn before seeing our Star Trek Strange New Worlds season 2 review. You can also see how Patrick Stewart's pride nearly killed Picard season 3, before seeing how we celebrated Captain Picard Day. To learn more about the home of Star Trek see what's new on Paramount Plus.