Who is Dr Roger Korby in Star Trek? Minor spoilers for the new episode of Strange New Worlds season 2 ahead.
As a prequel to the original Star Trek TV series with William Shatner as Kirk and Leonard Nimoy as Spock, Strange New Worlds has plenty of connections to the lore and continuity of the '60s series. This means we get frequent appearances from Star Trek characters who we've seen or heard from before.
In the new episode of Strange New Worlds (which saw the crew of the Star Trek starship burst out into musical song) fans will have spotted the mention to Dr Roger Korby. But where do we know him from, and how does he connect to Nurse Chapel's story in the Star Trek timeline?
Who is Dr Roger Korby in Star Trek Strange New Worlds?
Dr Roger Korby was a specialist in the field of archaeological medicine, who ran a fellowship program which applicants could apply for in order to conduct important research alongside him.
In Star Trek Strange New Worlds season 2, Nurse Chapel applies to Dr Korby's fellowship of archaeological medicine program, and is accepted onto his course.
So far, though, we haven't seen Dr Roger Korby himself in the series, but as Chapel prepares to leave the Enterprise it only seems like a matter of time. Thankfully, until then, we have our knowledge from seeing Dr Roger Korby in TOS to let us see into the future.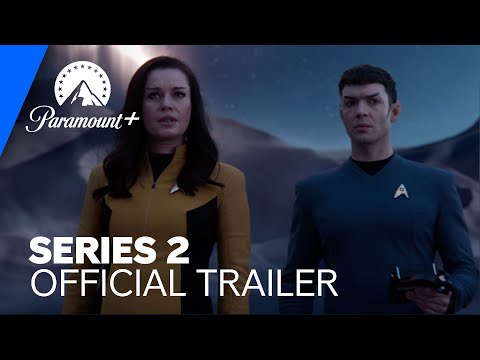 Dr Roger Korby's Star Trek backstory explained
As a renowned scientist and professor, Korby led the archaeological medicine fellowship program and he conducted many search missions, including the expedition on the planet Exo III roughly in the year 2261.
During this expedition, Korby was beaten down by the harsh environments and nearly died. However, he was able to uncover ancient technology which allowed him to transfer his consciousness into an android body. He lived in this artificial body (not unlike Jean-Luc Picard later on in his life) for the next five years.
Under the command of Captain Kirk, the USS Enterprise found Roger Korby on Exo III. However, Korby had a plan to turn humans into androids, which resulted in Kirk's intervention, eventually leading to the android-Korby's destruction.
Prior to his transfer to an android body and subsequent death, Korby and Chapel had begun a romantic relationship during her time on his fellowship program and they became engaged. With the romantic plotline in Strange New Worlds season 2 between Chapel and Spock, this promises to make things even more complicated.
That's all we have on Roger Korby so far, but we're expecting to learn plenty more about him as Chapel departs the Enterprise in Strange New Worlds. For more on the show, read our Star Trek Strange New Worlds season 2 review, as well as our interview with Anson Mount and Rebecca Romijn.
Or see our ranking of the Star Trek movies, and our explainer on the new ship USS Kelcie Mae. You can also check out our favorite Star Trek captains, and see which Trek captain we think would survive a zombie apocalypse, before learning what's new on Paramount Plus.