He might not be the most obvious first choice, but Colm Meaney is a total Star Trek legend. As the trusty transporter chief on the Enterprise-D and the chief of operations aboard Deep Space Nine, Colm Meaney's Miles O'Brien has the second most Star Trek appearances of any character, just behind Michael Dorn's Worf.
With his recurring guest role in the Star Trek The Next Generation cast, Meaney's O'Brien became a firm fan-favorite for his understated nature and low-key attitude, taking the spotlight in episodes like Disaster, The Wounded, and Data's Day. He brought this same simple charm to the Star Trek series Deep Space Nine, too, this time as a leading member of the cast.
Needless to say, he's one of the best Star Trek characters in the franchise's long history. We all love him, and fans were rightfully disappointed with his absence from Star Trek Picard season 3. In fact, for years now audiences have been wanting to see the return of O'Brien in some form, beyond his silent Lower Decks cameo. The good news, then, is that Meaney is more than up for it… so long as it's part of a 'Worf' series.
"Oh, absolutely I'd go for [a Star Trek Worf] series," said Meaney in a conversation with The Big Issue magazine when asked about whether he'd ever come back to O'Brien.
"I love Michael [Dorn]. How he got into that makeup every working day for all those years, I don't know. I would come in the makeup trailer about three hours after he got there and sit down beside Michael. He'd say, 'You're just coming in here to get your bit of powder put on and f**k off again.'"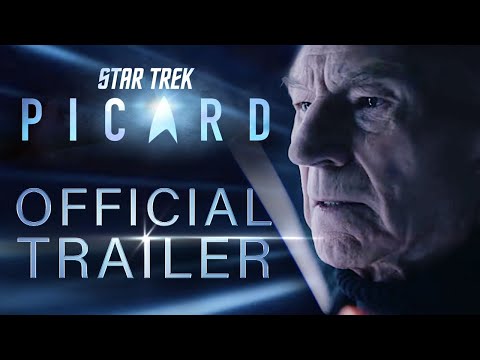 We might have only just had the return of Michael Dorn's Worf via Star Trek Picard season 3 (in which he was absolutely brilliant) but a series centered around his further adventures, with Chief O'Brien in tow, would be an instant win for us. Like Meaney's Chief O'Brien, Dorn's Klingon warrior Worf made the transition from the Enterprise to Deep Space Nine and joined the main cast of the spin off from the start of season 4.
Prior to Picard, Dorn had been pitching a Worf-focussed sequel series to studio executives but it never got off the ground. However, with the success of season 3 and the love for Dorn's character, it's not beyond the realms of possibility that Worf could be back for more.
If that does ever happen, we now know that Meaney would be eager to join in on all the fun. Yes, we want a live-action 25th century series with new characters and new ships, but this is a no-brainer.
For more on Star Trek, find out why Colm Meaney originally didn't want to play O'Brien as Irish. To keep up with the franchise, you can also read our Star Trek Strange New Worlds season 2 review as well as our interview with Anson Mount and Rebecca Romijn and our explainer on Ensign Boimler.
If that isn't enough, check out our ranking of the Star Trek captains and Star Trek movies and keep up with the status of the Star Trek 4 release date before seeing what's new on Paramount Plus this month, and checking out our picks for the best TV series of all time (spoiler: both of Meaney's Star Trek shows are on there).