Star Trek legend Colm Meaney, who starred as Miles O'Brien across Star Trek The Next Generation and Deep Space Nine, is an absolute fan-favorite. The Irish actor was responsible for bringing one of the best Star Trek characters to life, and served as a thread of continuity between the two (greatest) Star Trek series. What more could you want from him?
Well, a DS9 Star Trek movie might have been nice. While Michael Dorn's Worf returned to the USS Enterprise for the four TNG movies after joining the DS9 cast, Meaney's O'Brien stayed firmly on the space station and never got involved in the adventures. And, of course, the DS9 crew never got their own shot at a post-Dominion War movie either, meaning that Chief O'Brien has never appeared on the big screen.
However, according to Colm Meaney, that's absolutely fine. He wouldn't have particularly wanted it anyway. In a 2008 interview with Rotten Tomatoes, Meaney was asked if he was disappointed about having never had the chance to do a DS9 movie. "No, absolutely not! When we were doing the show and people asked would I like to do a movie my position was always, if I do a feature I'd rather not do it a space suit! I spent seven years in a space suit and that was fine."
Elaborating further, Meaney revealed that he thought doing a Star Trek movie might have restricted his career. "I did the TV show, but it's funny, a lot of people who watch Star Trek know I do that, but they don't know I do movies too, and similarly people who go to the movies don't know I did Star Trek. It's like I'm these two different actors in two different careers, and that's great – I love that. I think if you start stepping into the feature world in Star Trek you become known to a wider audience as that and it becomes limiting."
Of course, that doesn't mean that Meaney didn't enjoy his time on TNG, or DS9. He's just glad it ended when it did, giving him a chance to pursue other roles. "We had a great time doing the show; don't get me wrong, we had a great crew and a great cast. And the writing on that show was very good. We did twenty-six episodes a year for seven years and there were maybe three or four duds in a year which wasn't bad. We got on very well. So it was a lot of fun and we all enjoyed it."
He concluded, "but after seven years it was a perfect time to quit, walk away and do other things."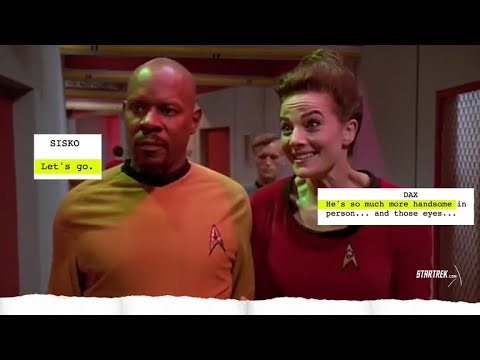 Having been a part of Star Trek since TNG's very first episode, up until DS9's last, Meaney has done more than his fair share of time on the franchise, and still has the second most appearances in the franchise behind only Michael Dorn. Despite that though (and unlike the vast majority of other Star Trek actors) Meaney's career hasn't been defined by the franchise, and he remains a highly successful and active actor.
So while a DS9 movie would have undoubtedly been a joy for Star Trek fans (with the potential to explore the aftermath of the Dominion War, and perhaps Sisko's return) Meaney definitely doesn't consider it a missed opportunity. The actor was one of the only regular Star Trek The Next Generation cast members who didn't return for Picard season 3 as well, though he has said he'd be open to return to O'Brien in a series focussed on Worf… who could say no to that?
For more on Meaney's, check out why he didn't want to play O'Brien as Irish, and why he needed persuading to join the DS9 cast. Or, take a look at our ranking of the Star Trek captains, and our guide on the best way to watch the Star Trek movies in order.
You can keep up with the rest of the franchise, too, by seeing what's going on with the Strange New Worlds season 3 release date, a possible Star Trek Legacy release date, and the Lower Decks season 4 release date. If that's not enough, see our picks for the best TV series of all time (Meaney is on there with both TNG and DS9).