What is the Sisu 2 release date? We don't condone violence here at The Digital Fix, but there is something incredibly satisfying about watching an absolute badass take down a band of Nazi soldiers.
Sisu is one of the most exciting new movies to hit the big screen in 2023. The action movie sees a Finnish prospector named Aatami (Jorma Tommila) cross paths with a group of Nazis in the dying embers of World War II. When the soldiers try to steal Aatami's gold, they learn the hard way that they messed with the wrong guy. It's like John Wick, with a war movie setting.
The uber-violent flick is out now, and here's a guide on whether Sisu is streaming so you can catch the action. But more importantly, we're here to discuss the potential Sisu 2 release date. Warning spoilers ahead.
Sisu 2 release date speculation
Sisu 2 doesn't have the green light yet, but we expect to see it hit screens by 2025. Early reviews for Sisu have heralded it as a slick, hard-hitting thriller movie, and it seems there would certainly be appetite for more.
The first film is only just hitting theaters, though, so it will be a while until we hear anything on any potential for a follow-up.
Sisu 2 cast speculation
We imagine Jorma Tommila will lead the cast list for Sisu 2 if it gets approved. After his killing spree, there aren't many other characters who could return for any potential sequel.
If the film is to get a follow-up, we think the story would be better suited to taking Aatami on a brand new adventure with his newfound riches, meaning lots of new faces for him to meet.
Here is the expected Sisu 2 cast list:
Jorma Tommila as Aatami Korpi
What will Sisu 2 be about?
There's no word on Sisu 2, but the plot could follow Aatami living a very different life now that he's rich, and pit him against another set of nemeses.
The world is a very different place once you have pockets full of cash, so Aatami could leave Finland and start a new life. But, after his killing spree in the first movie, we're sure a movie villain or two would catch up with him and make things difficult.
As much as we would love to see Sisu 2 happen, we also hope that Aatami and his dog might be able to live a happy, peaceful life now. But in the world of cinema, that very rarely happens.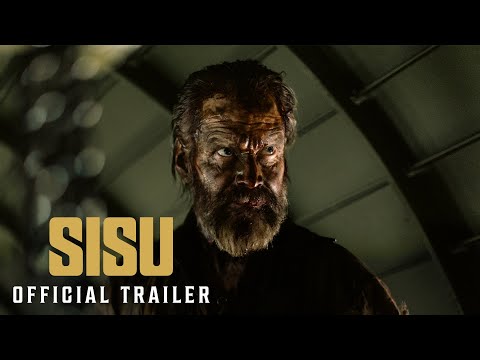 Is there a Sisu 2 trailer?
There is no trailer for Sisu 2, as the film hasn't even been given the go-ahead for development. If the project does move forward, we could be waiting until 2025 for any footage.
While we wait for updates, check out the trailer for the first film above.
Where can I watch Sisu 2?
Sisu 2 is not available to watch anywhere as the film doesn't exist yet, but if and when it does come out, you'll be able to watch it in cinemas.
The original movie is now playing in theaters, and there's no reason to think a potential sequel would go straight to streaming services instead.
That's all we know about the Sisu 2 release date for now. Until more news surfaces, why not look ahead to the John Wick 5 release date or the Expendables 4 release date for more hard-hitting action? Alternatively, check out our list of the best movies of all time.