While the streaming service Apple TV Plus doesn't produce a lot of content, it sure knows how to create quality content, and Severance may well be the pick of the lot. When it comes to the Severance season 2 release date, we are super excited but star of the show Patricia Arquette says we should be afraid, too.
The thriller series took the world by storm last year and ended up being one of the best 2022 TV series. Starring alongside Arquette were the likes of Adam Scott, Britt Lower, John Turturro, and Christopher Walken, Severance was absolutely gripping television, with some shocking plot twists along the way.
In an interview with Entertainment Tonight, Arquette was asked what she knew about the next chapter of the hit TV series and the actor had a chilling prediction.
"Be scared, very scared," Arquette said. "No, I think these guys have been working really hard, and come up with a lot of really creative things. They have a whole world in their minds. They just let us in, piece by piece, into what's going on, but I think it will be fun and beautiful, and Britt is amazing as always."
"I love reading everything — all [the fan's] ideas, what they think's going on. I mean, they're for real," Arquette added. But, when asked if she is any the wiser as to what's going on, she said: "They don't tell me anything, so I'm innocent."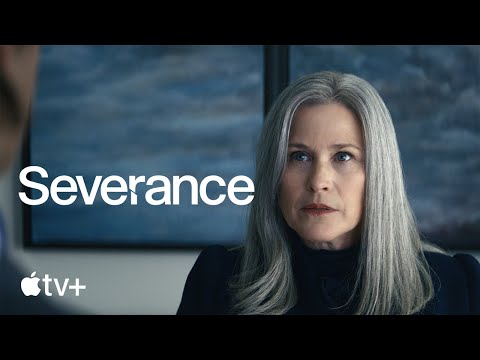 We are sure Ben Stiller and his team have plenty more surprises up their sleeves for season 2 of the sci-fi series, and while Arquette's words do leave us a little bit terrified, we're still just super excited to see what happens to Mark S and the Lumon Industries gang next.
Check out our guide to everything new on Apple TV Plus or the Ted Lasso season 3 release date for more from the streamer, or dive into our guide on the Outer Range season 2 release date for more mind-bending mysteries.