Good news, slasher movie fans, Ghostface is coming to your small screens. That is right; it's time to lock your doors and hide those kitchen knives because the masked killer is finally hitting the streaming services. As of April 25, Scream 6 is available to watch on Paramount Plus.
For those of you who don't know, Scream 6 is the latest Scream movie, which saw Ghostface head to the streets of New York City – adamant to finish off the new final girl Sam Carpenter once and for all. Directed by Matt Bettinelli-Olpin and Tyler Gillett, Scream 6 is one of the best horror movies of 2023, having grossed over $168 million worldwide since releasing in March.
So, as you can imagine, hearing that it is finally available to watch online has many a scary hound excited. But if its box office isn't enough to convince you to add Scream 6 to your watch list, perhaps the praise from critics will.
In our four-star Scream 6 review, we commented on how the film honours the legacy of the franchise while taking brave risks that ultimately pay off, writing: "Scream 6 feels closer to Craven's original tense but immensely fun approach to the franchise than ever before while also offering enough fresh changes. The result is a graphic slasher that induces gasps and seldom leaves us bored with its plot."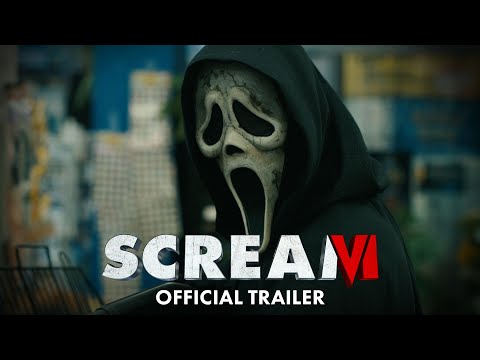 So yeah, what are you waiting for? It is time to renew those subscriptions, folks. As mentioned above, Scream 6 is streaming on Paramount Plus right now. However, this only applies to US readers. Paramount Plus is still yet to reveal a UK Scream 6 streaming release date.
In the meantime, UK readers can also pre-order VOD copies of Scream 6 via Amazon Prime Video. The new movie will become available to view on the streaming service on May 9 and 12AM BST. For more information, here is our guide on how to watch Scream 6.
If you are after more top picks, here is our list of the best movies of all time, and the who is who in the Scream cast. Or you can also check out our guide on how to avoid a Ghostface attack according to the movies.