What is the Saw X runtime? Saw X is the newest movie in the Saw franchise and turns the spotlight to Jigsaw, also known as John Kramer. When John falls victim to a medical scam, he takes his revenge on the guilty the only way he knows how. …By being really, really nasty.
Saw X is one of the year's grossest new movies, which is fairly expected for the newest of the Saw movies in order. But with the focus now fully on one of the best movie villains ever known, does that mean audiences should expect a longer runtime?
Here, we break down the Saw X runtime and tell you just how long you'll need to endure the blood and guts for in the new horror movie.
What is the Saw X runtime?
The Saw X runtime clocks in at 1 hour and 58 minutes, making it the longest movie in the franchise.
It beats out Saw 3 by ten minutes, with the latter running at 1 hour and 48 minutes long. The shortest movie in the franchise is actually a tie between Saw 6 and Saw 3D, which both clock in at 1 hour and 30 minutes.
Whether you think the long runtime for the new movie is justified is up to you, but you can take a look at our thoughts with our Saw X review.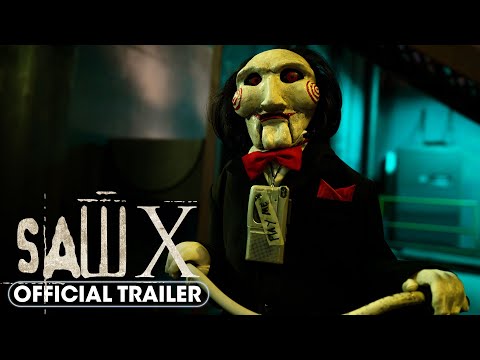 For more on the new movie, check out our guides to the Saw X age rating and the Saw X post-credits. Otherwise, you can check out our list of the best slasher movies and best movies of all time.
Don't miss our guides to some of the biggest horror to come, including The Exorcist: Believer release date and the Five Nights at Freddy's release date. And, for a longread, check out our feature on why the Evil Dead might be the best horror movie series ever for one reason.