Is Rebel Moon based on a book? Zack Snyder and Netflix are teaming up once again to bring all of us film fans an epic sci-fi opera. However, many viewers are wondering if the upcoming film Rebel Moon, is an original script or based on an existing story.
Since being announced, Rebel Moon has been compared to many things. Its story about a group of heroes trying to protect their home from evil forces is a recognizable and beloved tale. But be it Star Wars or Seven Samurai, the flick is already bumping soldiers with some of the best movies of all time, with folks pointing out similarities. So, needless to say, there is plenty of buzz as we inch closer to the Rebel Moon release date.
Here, The Digital Fix fully breaks down what is going on with the new movie and its story. Below, we answer the big question: "Is Rebel Moon based on a book?" and clear up any confusion about the film.
Is Rebel Moon based on a book?
The short answer is no, Rebel Moon isn't based on a book, but it was inspired by a range of sources such as Akira Kurosawa's Seven Samurai and the infamous Heavy Metal sci-fi magazines.
In an interview with Slash Films, Producer Eric Newman revealed that he and Snyder bonded over the '80s movie Heavy Metal, which was an adaptation of the Heavy Metal magazines. For those who don't know, Heavy Metal was an American science fiction and fantasy magazine that ran from 1977 to 2023. It was known for its more adult content and unique style, combining dark fantasy, science fiction, erotica, and steampunk all into one.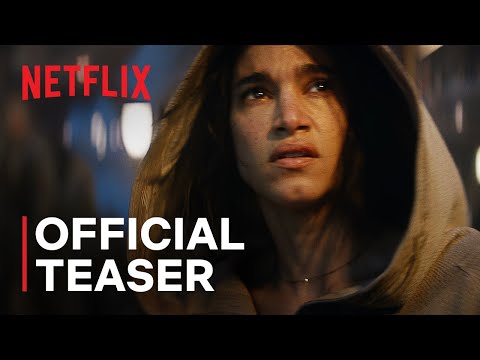 "It was an R-rated science fantasy thing that kind of blew our minds," Newman said on Heavy Metal. "And you're going to see that there are a lot of influences, and a lot of that has made its way into this film."
We also know that Snyder was inspired by Seven Samurai (aka one of the best drama movies of all time) and Star Wars for his upcoming film. In fact, Newman revealed how the filmmaker pitched the project as "Seven Jedi, in the Star Wars universe" 15 years ago. So it has been a long time coming.
Basically, Rebel Moon is an original story, but as you can see, Snyder had a well of personal favorites that influenced his direction with the story. And we can't wait to see it once it hits Netflix on December 22, 2023.
For more small-screen picks, here is everything new on Netflix this month and the best Netflix movies that you can stream right now. We also have guides on all the new movies heading our way and more for Synder fans with our guide on the Army of the Dead 2 release date.