Is Polite Society streaming? With the Polite Society release date upon us, you might be wondering if you can catch the new movie while it's hot.
Nida Manzoor's feature-length debut is a blend of South Asian community and Kung-Fu set in London, and that's mostly a winning combination for the comedy movie according to our Polite Society review.
If you're wondering how to watch Polite Society, here's everything you need to know, including if it's available to watch on any of the best streaming services.
Where can I watch Polite Society?
You can watch Polite Society in cinemas after its April 28, 2023 release date.
Polite Society releases globally on April 28, so if your local chain is showing it you'll be able to catch it on the big screen then.
Is Polite Society streaming?
Polite Society is not streaming on any service yet. In the future, it's likely to stream on Peacock.
Polite Society is likely to head to Peacock in the future, as this is the typical pipeline for Focus Features' movies.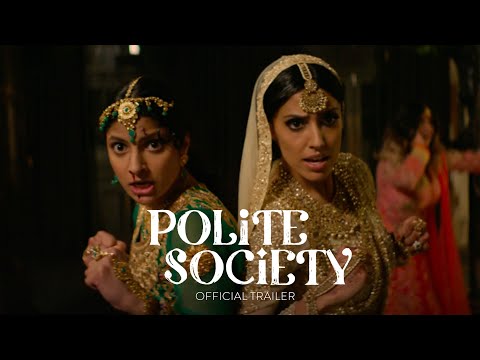 Can I watch Polite Society online?
You can't watch Polite Society online yet. It will likely be available online in the future for rental and purchase as well as streaming on Peacock.
Polite Society will probably end up streaming somewhere, likely Peacock, but we don't have a definitive date for that yet after the movie's theatrical run. Following the pattern of recent Focus Features like The Northman, Polite Society will probably be available for rental and purchase on VOD platforms.
Is Polite Society on Netflix?
Polite Society is not streaming on Netflix and is unlikely to come to the streaming service.
At least for the near future, we guess Polite Society will land on Peacock for subscribers in the UK and the US, and not Netflix. Don't worry, you can use our secret Netflix codes to find something else.
Is Polite Society on Disney Plus?
Polite Society is not streaming on Disney Plus and is unlikely to ever be.
Disney Plus isn't yet in the business of buying streaming rights to projects it doesn't own in some way, so we're betting against Polite Society ever making it onto the service.
Is Polite Society on Prime Video?
Polite Society is not currently available on Prime Video.
As of right now you cannot stream, rent, or purchase Polite Society on Amazon Prime Video, however, this is likely to change in the future.
Is Polite Society on Blu-Ray?
There is currently no release date for a Polite Society Blu-Ray.
Other recent new movies from Focus Features have found their way onto physical media, so keep your fingers crossed if you'd like to add it to your shelf.
For more, check out the best movies of all time, the best Netflix movies, and the best Prime Video movies. Or check out the 2023 movies we can't wait to see, including the Barbie movie release date, the Indiana Jones 5 release date, and the Fast and Furious 10 release date.