Little girls everywhere were drawn to Keira Knightley in the Pirates of the Caribbean. Outspoken, adventurous, and undeniably beautiful, she was a key ingredient in making the Pirates of the Caribbean movies accessible to female audiences as well.
She held her own amid all the swashbuckling, and though the character of Elizabeth did not necessarily push the boundaries of gender-based stereotypes at the time, it was always clear Knightley was giving the role more energy and depth than expected in the adventure movies.
Keira Knightley has since become a household name and has appeared in countless drama movies, romance movies, and period films. But just as Elizabeth finds herself constricted by a too-tight corset, Knightley found herself being forced into a corner with the type of roles she was getting as a result of the mega Disney movies.
In an interview with Harper's Bazaar, Knightley discussed the strangeness of playing a role that wasn't particularly connected to her own idea of what femininity means.
"She was the object of everybody's lust," Knightley said. "Not that she doesn't have a lot of fight in her. But it was interesting coming from being really tomboyish to getting projected as quite the opposite. I felt very constrained. I felt very stuck. So the roles afterwards were about trying to break out of that."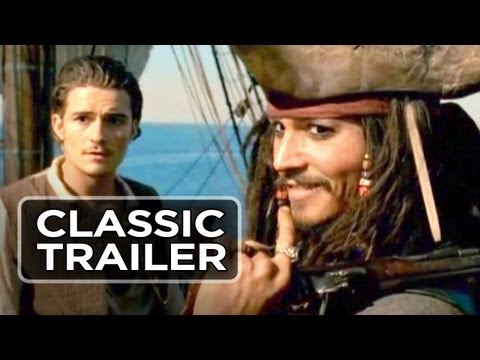 She then goes onto refer to the period of her career between 2003 and 2008 as "a very tricky five-year window" and described feeling "quite powerless".
During this time, she would go on to star in other major roles, such as that of Elizabeth Bennet in Pride and Prejudice and Cecilia in Atonement, as well as two other Pirates movies. Classically feminine roles that revolve around romance and drama, the films were successful and brought Knightley further into the limelight. Even still, it was not necessarily a positive experience for the actress.
"I didn't have a sense of how to articulate it. It very much felt like I was caged in a thing I didn't understand."
Since then, Knightley has taken on a variety of projects that have pushed her abilities and showcased the actress as a versatile and strong performer. Still, we can't help but be reminded of how much we love her in the Pirates movies each time we revisit the series.
Want more adventure? Check out the best action movies and best fantasy movies to binge right now, as well as all the new movies coming out this year to get stuck into.