It is time to grab your brightly coloured spandex and superhero capes, folks, because one of the best animated series is now available to watch from the comfort of your own home via Netflix!
As of May 8, 2023, US readers will be able to enjoy one of the best TV series DC ever made – Justice League and Justice League Unlimited – through a Netflix subscription. In case you aren't familiar with this 2D masterpiece – Justice League is a 2001 animation based on the crime-fighting DC comics of the same name.
Following the adventures of the supergroup the Justice League – which features the likes of Batman, Superman, Wonder Woman, and Aquaman – the show ran for two seasons on Cartoon Network before it was rebranded as Justice League Unlimited.
Developed by Bruce Timm, who co-produced other hit thriller series such as Batman: The Animated Series and Superman: The Animated Series, Justice League holds a special place in the heart of any kid from the early 2000s who loved some Saturday morning cartoons. Justice League Unlimited also received critical acclaim and was beloved right up until its final season in 2006.
So, needless to say, the fact that DC fans have a chance to revisit the show and witness all the heroes beating up the DC villains from their childhood again is a massive treat. However, before we all start jumping for joy, there is some bad news for our international readers.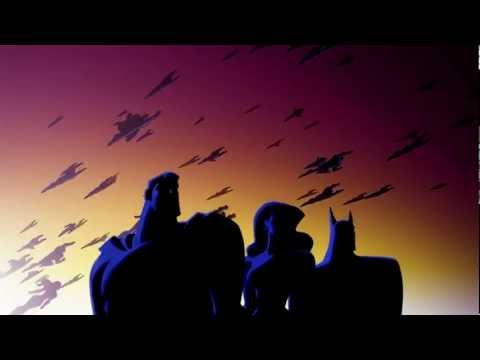 Currently, Justice League and Justice League Unlimited are only available to watch on the streaming service Netflix for those in the US. Unfortunately, whether you can join in on the crime-fighting fun depends on your region, friends.
We will be sure to keep you up to date on the future UK Netflix release date for Justice League and Justice League Unlimited. Until then, our readers in the UK can head on over to Amazon Prime Video and Apple TV Plus to buy and rent the animated series.
Have a look at our guides to the Aquaman 2 release date and The Batman 2 release date for where these heroes will pop up next. Our DC movies in order piece might be useful, too. For more top picks, here are our guides to all the new movies coming out in 2023, and the best movies of all time.