If you subscribe to the streaming service Netflix, you're in for a big treat, or a terrifying time depending on how you feel about heights. That's because one of the best and scariest 2022 movies is now available on the platform – and no, it's not the 1960 horror movie Psycho, despite our best efforts to confuse you with the picture on this story!
Among all the great Netflix movies and TV series at your fingertips, the platform also adds new movies all the time. Now, among all the best Netflix horror movies, there's something that will certainly get your pulses racing if you suffer from a spot of vertigo.
Fall, a thriller movie from 2022, is now showing on the streaming platform in both the UK and the US, so jump on in if you dare.
While it may not be quite as fear-inducing as the great slasher movies and body horror movies of our time, Fall is still the kind of film that is going to make a lot of people very uncomfortable.
The film sees best friends Becky and Hunter stuck on top of a 2000-foot high radio tower, and as you can imagine, it's a nerve-wracking experience for the characters and the audience.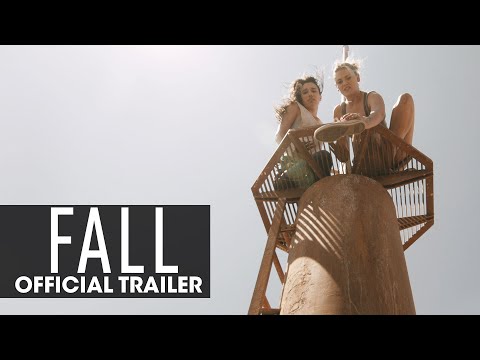 So, if you have a fear of heights, it may be best to avoid this one. Otherwise, hop along for a thrill-ride that will make for a very fun movie night.
For more from Netflix, check out our list of the best Netflix series and Netflix documentaries. Or, look ahead to future releases like the Virgin River season 5 release date or the Stranger Things season 5 release date.