We love a good monster movie. (In fact, we love them so much, that we've dedicated our time to surmising some of our favourites with our list of the best monster movies of all time!)
Evidently, so do a lot of other people, since right now, one particular monster movie is climbing the ranks of the streaming service beast, Netflix.
So which monster film in question has been working its way up the ranks? Well, it's none other than the 2020 science fiction movie Monster Hunter.
The thriller movie, which stars Milla Jovovich, is also a video game movie that focuses on the journey of Captain Artemis and her team of soldiers, who find themselves transported onto a new world where they are forced to fight for their lives against a litany of monsters.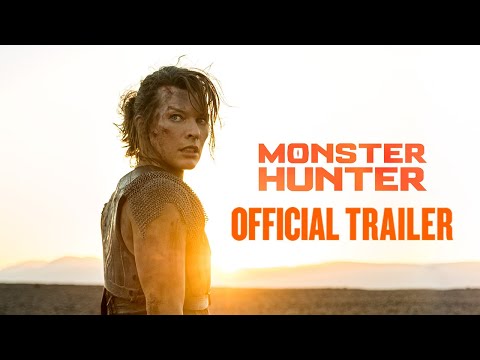 At the time of writing, the film sits at number eight on the list of top films in the UK today. What could have caused the sudden spike is not massively clear. Maybe it has something to do with the Monster Energy drinks company filing trademark campaigns against the Monster Hunter game franchise (as well as Pokémon), or maybe people just love Milla Jovovich.
If you want to get in on the action and watch the movie, you'll need a Netflix subscription. Luckily, you can work out which tier is best for you with our guide on the current Netflix price system.
And if Monster Hunter isn't your bag, be sure and check out our list of the best zombie movies of all time, as well as everything we know about the Evil Dead Rise release date, or the Monsters at Work season 2 release date. Don't forget to check out our list of all the new movies coming out this year (plus the best movies of all time, too.)