Anya Taylor-Joy has made some great films, and now one of her finest is on Netflix UK. Not just a highlight of her career, but one of the best horror movies of the last decade, The Last Night in Soho, has been added to the streaming service.
Made by Edgar Wright, the slasher movie stars Taylor-Joy as Sandie, a fashion student who moves to London to study. While there, she begins to have strange experiences that involve an alter-ego in the '60s, leading her to realize these are visions from victims of a serial killer. As she starts trying to track down the murderer, she encounters dark forces in her way.
Previously known for the Cornetto Trilogy (which includes Shaun of the Dead, one of the best zombie movies), Wright comes back to England for one of his spookiest projects. He utilizes inner-city London, past and present, to create a time travel movie that's also one of the best ghost movies.
Taylor-Joy continues her streak of making the best thriller movies, having also made The Neon Demon and The Witch previously. She's become a reliable star for films of this nature, as well as the best TV series, given her performance in The Queen's Gambit.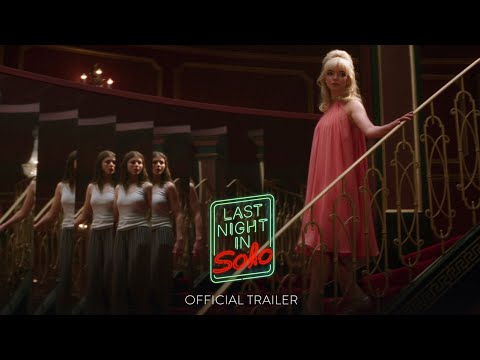 "Our version of London is presenting you with the fine line between downtown where your dreams will come true and a full-blown nightmare that is difficult to get out of," Taylor-Joy told Tatler in 2021. "We've all had moments when we've been at a party, met somebody and thought, 'Oh, this is wonderful, this person is really kind and we're really vibing', and then seven hours later you're like, 'Oh, this person's horrible and I no longer want to be in this situation'."
Matt Smith, Thomasin McKenzie, and Rita Tushingham round out the main cast. British subscribers can now find Last Night in Soho on Netflix, while American readers can watch the movie on Max (formerly HBO Max).
If you'd like more viewing options, you should check out our lists of the best Netflix movies, best Netflix series, and best Netflix anime. Likewise, we have a new on Netflix guide so you can see what else has been added to the library.