It's a tumultuous time for Netflix, and every major studio for that matter, while the 2023 Writers Strike marches on. Forcing the best streaming services to halt many productions, the strike is set to delay the Stranger Things season 5 release date and more, for good reason.
But while many subscribers are free to complain about the quantity over quality approach Netflix has been accused of them and the best TV series that keep getting the axe early, one thing the industry giant has always been good at is letting gems rise to the surface.
You'll often find smaller flicks on its movie chart, and the data gives us a look at what the average person is actually hitting play on at home, despite what review aggregators or other metrics point to.
Escape Room: Tournament of Champions, the sequel to the 2019 horror-adventure Escape Room topped the Netflix movies chart in the UK. Based on the trendy game rooms people visit to team build (or destroy relationships), the horror movies follow a group of intelligent and diverse characters who are invited to solve the puzzles.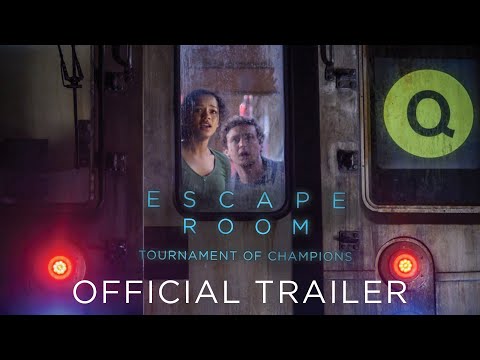 More inventive and fun than they may sound, the Escape Room movies find some success in their likeable lead, Bones and All's Taylor Russell, and their conspiracy theory thread. Not to mention the pretty cool escape room levels the cast have to try and beat.
If it doesn't take your fancy, try out the best Netflix series and use our secret Netflix codes to dive into your favourite genre. Alternatively, check out our list of the best movies of all time.