Napoleon is a figure from history with plenty of stories attached. His legacy and rise to power is a tale that spans years of history — a tale about to be brought to life on the big screen in Napoleon, the latest Ridley Scott movie to travel back in time.
The man behind the historical dramas and movies based on a true story such as Gladiator, The Last Duel, House of Gucci, and All the Money in the World is now combining both to take on one of the most controversial and recognizable figures in French history: Napoleon Bonaparte.
Set to be released by Apple TV Plus in November 2023, Napoleon will tackle the epic rise and fall of the French leader both on the battle field and in his relationship with Empress Josephine. Well, it is a drama movie, after all.
Naturally, things look larger than life in the Napoleon trailer. Large scale chaos among the people and executions kicks things off, and we see Joaquin Phoenix as Napoleon Bonaparte himself take charge and step into his recognizable uniform.
We also get a first glimpse of Vanessa Kirby as Josephine meeting Napoleon for the first time. Things quickly get political as Napoleon rises to power by force and be crowned as Emperor of the French Republic.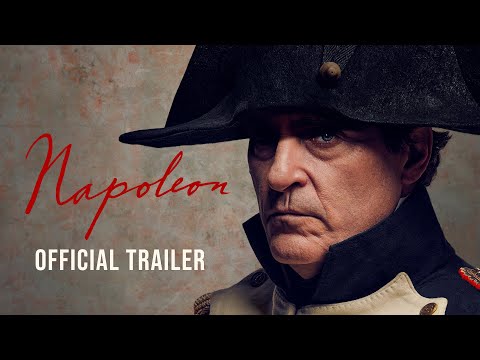 Since it's Ridley Scott, there's also plenty of impressive set sequences, including vicious war scenes and what looks to be a particularly frightening battle on the ice, where it appears many of Napoleon's enemy soldiers meet their horrid end at his hands.
It's clear that Scott's telling of the story focuses not only on Napoleon as a man of power and position, but also on his flaws too, with the trailer ending on his ominous line of, "I'm the first to admit when I make a mistake. I simply never do."
Take a look at our list of the best Joaquin Phoenix movies of all time, best war movies, and best thriller movies of all time for more action. You can also get to know the Gladiator 2 release date for more Scott, and see what we thought of Phoenix's latest movie with our Beau is Afraid review.
Don't forget about all the other new movies coming out soon, as well as our list of the best movies of all time.