Morgan Freeman is one of the best actors of this generation, so understandably; he has plenty of movies under his belt. However, it isn't one of his popular flicks that is at the centre of attention over at Netflix. No, instead, one of Morgan Freeman's most underrated movies is shooting up the streaming services charts – none other than High Crimes.
For those who may not know, High Crimes is a 2002 thriller movie which follows the story of a lawyer's husband being arrested for the murder of nine villagers in El Salvador. While defending her spouse in military court, we see an investigation unfold that calls into question who is really innocent. Based on Joseph Finder's 1998 novel of the same name, High Crimes wasn't received well by critics when it was first released and currently holds a 30% rating on Rotten Tomatoes.
However, despite the critics' complaints, there is no denying that Freeman shone in his role of Charlie Grimes in the flick – he was even nominated for the NAACP Image Award for Outstanding Actor in a Motion Picture. So yeah, don't let the Rotten Tomatoes rating fool you, High Crimes is definitely worth a watch.
And Netflix users agree with that statement as the film is currently sitting at number four of the UK's top ten films. That is right, UK readers can hop onto the streaming service now to enjoy the 2000s movie and see why Freeman won acclaim despite the negative reception the film first received.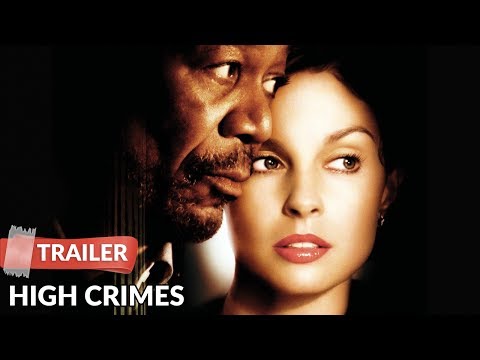 Unfortunately, US readers won't be able to see High Crimes trending on Netflix. Instead, you can rent and buy the flick via Amazon Prime Video or via iTunes. US fans can also look at Freeman's other films – some of which are among the best movies ever made. Glory, The Shawshank Redemption, and Invictus are all available to purchase on VOD platforms.
For more top picks, here is our guide to all the new movies coming out in 2023. Fans can also see what Netflix has to offer with guides on everything that we know about Squid Game season 2 and The Witcher season 3.