When it comes to Hollywood bromances, Matt Damon and Ben Affleck take the wholesome cake. For years the friends have written some of the best movies to ever hit the big screen together and have starred in several acclaimed flicks too. However, 2023 marked a major milestone in the two stars' dynamic, as Affleck took on the role of director for the new movie Air.
Air is a sports movie which follows the story of the Nike show salesman Sonny Vaccaro (Damon) trying to sign Michael Jordan to a deal where he wears their brand on the basketball court. Affleck helms the drama movie, and for the first time directs his long-time friend and co-star Damon.
However, while you'd imagine some spats regarding this shift in the two's relationship, Damon thrived in this new arrangement. During the red-carpet event for Air, when asked if he would be directed by Affleck again soon by The Hollywood Reporter, Damon responded with, "I hope so."
Damon and Affleck seem to be able to work well together no matter their roles, and this may be in part due to the fact of how long they have known each other. During a special screening in New York for Air, the actor discussed how normal it felt being directed by his friend (via Yahoo UK).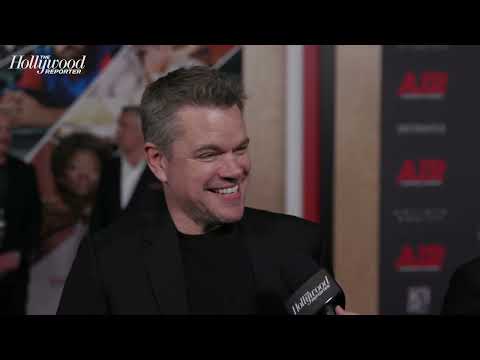 "Well, it might seem like the first time he's directed me," Damon explained. "I mean, we did high school plays where he was like, 'Dude, I think you should do it like this.' He's been directing me for like forty-something years."
Currently, Damon and Affleck don't have any films together lined up after Air. Damon has his hands full with the new Christopher Nolan movie, Oppenheimer, and Affleck is set to star in the DC movies The Flash and Aquaman 2.
Air hits cinemas on April 5, 2023. For more on the film, here is our guide on how to watch Air.