Matt Damon has worked with some of the best actors of all time, not least his good friend Ben Affleck. But he thinks that one of the stars of his new movie merits comparison with one of the undisputed greats – The Godfather leading man Marlon Brando.
Air is a movie based on a true story and stars Damon as one of Nike's shoe salesmen, who floats the idea to his boss (Affleck) of the brand enlisting rookie basketball player Michael Jordan to represent them. A good decision, we can say with hindsight.
Viola Davis plays Jordan's mother Deloris in the movie, and both Affleck and Damon told Entertainment Weekly they were in awe of her performance.
Affleck said: "It's easy to [act] opaque — I'm not going to show you anything. It's extremely difficult to be opaque and have the sense that there's an enormous amount of feeling inside, you just don't know what it is. It makes you want to lean in even closer, and that is as good as acting gets."
And for Damon, that skill is "masterful acting" and earns Davis a comparison with the star of A Streetcar Named Desire and On the Waterfront. After all, he won two Oscars, and David already has one under her belt.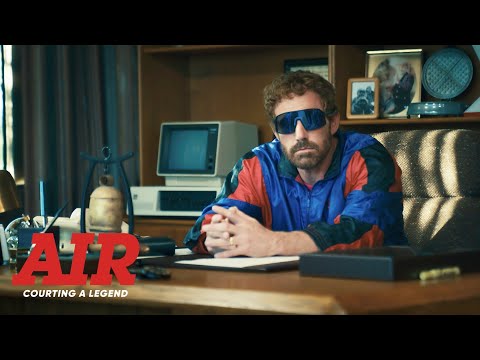 He said: "That's what Brando did, right? It's not doing nothing, it's the opposite of doing nothing. You present it as if you're doing nothing, but everything in the world is happening right underneath, and it's awesome."
For more about the new movie, check out our Air review to see what we thought of it all. And check out our lists for more of the best sports movies, and the best movies of all time.
We've also got you covered on the other 2023 movies you should be excited about, including the Oppenheimer release date, the Indiana Jones 5 release date, and the Barbie movie release date.