By now, Matt Damon has earned his status as a certified Hollywood legend. He's one of the best actors of his generation, putting his name to a number of the best movies of all time. So when he speaks, we listen: especially when it comes to Bourne.
The Bourne films are among the best spy movies ever made, acting as a grittier alternative to the more light-hearted, outlandish James Bond movie series. However, after the third movie came out, Bourne Ultimatum, Matt Damon had a lot to say about the initial script from filmmaker Tony Gilroy.
In an unusual move from the actor, Damon publicly criticised Gilroy in an interview with GQ (via IndieWire), saying that the first script he handed in for Bourne Ultimatum was a "career ender."
Speaking candidly, Damon said, "I don't blame Tony [Gilroy] for taking a boatload of money and handing in what he handed in. It's just that it was unreadable. This is a career-ender. I mean, I could put this [script he handed in] up on eBay and it would be game over for that dude. It's terrible. It's really embarrassing. He was having a go, basically, and he took his money and left."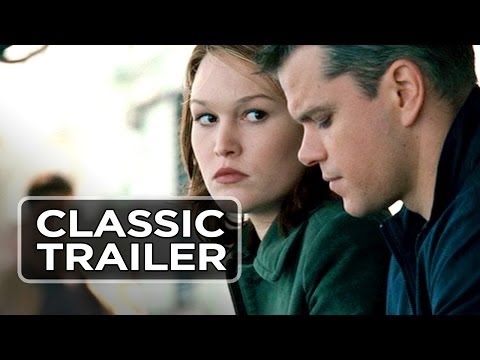 Ouch. Damon, who would go on to retract his words and offer an apology to Gilroy, made his comments in the context of the development of Bourne 4. Bourne 4 was being made by Gilroy with Jeremy Renner, with Damon exiting the movie series.
Despite Damon's harsh words, Gilroy has achieved substantial success post-Bourne. He stepped in to help re-work the script for the Star Wars movie Rogue One, and is currently developing the Star Wars series Andor. Andor is one of the best TV series around right now, and we're currently waiting for the Andor season 2 release date very impataneitly as Gilroy finishes the season.
Meanwhile, Damon's new movie is his latest collaboration with Ben Affleck: Air. Check out our Air review for more, and learn more about the new Star Wars movies while you're at it. Or, for more Hollywood beef, get into the details of William Shatner's feud with his Star Trek co-stars.