William Shatner has explained the feud between himself and his other Star Trek cast members. Having recently celebrated his 92nd birthday, William Shatner is still known across the world for his pioneering role in the Star Trek TV series and Star Trek movies.
As the famous Star Trek captain James T. Kirk, Shatner led the very first Star Trek series from 1966 onwards. Alongside Spock and Bones as his colleagues and friends, Shatner's Kirk has been the face of Star Trek, and the actor would go on to become more involved in the sci-fi series franchise as it went on, even taking the director's chair for Star Trek 5.
However, despite working closely with his co-stars for decades – through countless hours of television and major movie appearances – Shatner's relationship with the Star Trek cast has been a fractious one.
Famously, the actor had not spoken to Leonard Nimoy (who played the Star Trek character Spock) in the half-decade leading up to his death. This was the result of an unresolved breakdown in their relationship, which Shatner explained. "I don't know what happened. He wouldn't answer my calls, I wrote him a heartfelt letter…"
And it wasn't just Nimoy. George Takei, Walter Koenig, and James Doohan (who played Sulu, Chekov, and Scotty respectively) complained about working with Shatner, with Takei being vocal about his animosity for the actor. In a recent interview, Takei described Shatner as "cantankerous old fossil," and has previously marked the Kirk actor out as a "prima donna."
Now, Shatner has responded. Speaking with IndieWire, the actor spoke on his reported feud with Takei. "In my opinion, George is a very disturbed individual. Every so often I read something nasty he says about me. I thought to myself, "Why is he doing that?" And I think what he's doing is getting publicity for the stuff that's not working. I haven't seen him in decades.
"Why am I gonna dwell on George Takei, for crying out loud? I don't want to enhance it or enlarge it because it's despicable on his part. I don't know the man."
A few months prior, Shatner had opened up more on what he believed was fuelling the feud when speaking with The Times.
"I began to understand that they were doing it for publicity," Shatner said about his former castmates slamming him. "Sixty years after some incident they are still on that track. Don't you think that's a little weird? It's like a sickness."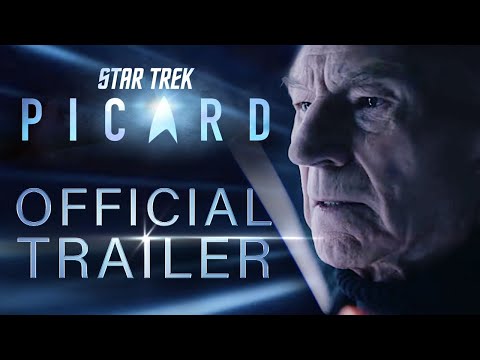 Referring to Takei in particular he also said, "George has never stopped blackening my name. These people are bitter and embittered. I have run out of patience with them. Why give credence to people consumed by envy and hate?"
For people who worked so closely together, it'll come a surprise to some fans the extent to which the feelings run deep between Shatner and the Star Trek cast. But even between Shatner and Takei, things haven't always been so bad.
Speaking on being directed by Shatner on the 1989 movie Star Trek: The Final Frontier, Takei explained in his autobiography, "despite our sometimes strained personal history, I found working with Bill as a director [on Star Trek: The Final Frontier] to be surprisingly pleasant." Let's try and get back to those days, shall we folks?
Thankfully, there is less animosity between the members of the TNG cast. This has allowed Star Trek Picard season 3 to bring them all back together for one last adventure, which isn't something you can imagine happening with the surviving TOS-era crew.
For more on Star Trek, check out our Star Trek Picard season 3 episode 6 recap, or learn about characters like Ro Laren, Lore, and Moriarty. Or, find out what we know about Star Trek Strange New Worlds season 2 release date.