The whole point of the Marvel Cinematic Universe is to bring something new to the comic book stories we love. With The Marvels, we see the villainous Dar-Benn take on a different form, and it's simply because of Zawe Ashton being so damn cool.
There were fears the MCU might be in a spot of trouble lately, with Phase 5 efforts like Ant-Man 3 and Secret Invasion drawing their fair share of criticism, but it seems The Marvels has come to the rescue. The new movie is generating plenty of buzz upon its release, and our The Marvels review is a celebration of some of the most kick-ass Marvel characters around.
Included in this praise is Marvel villain Dar-Benn, played by Ashton in The Marvels cast. The comic book version of the character is actually a male, but the decision to gender-swap here was an easy one. Producer Mary Livanos told The Digital Fix: "We were just interested in casting the coolest person for the role possible, and Zawe Ashton is an incredible Dar-Benn."
It's a decision which clearly paid off, too. Livanos told us about a particular highlight from Ashton's time on the project: "One of my favorite days on set actually was Zawe as Dar-Benn addressing a whole crowd full of aliens before she really takes action. It was like this incredible supervillain speech. I just had chills rolling down my spine."
"I think folks will really love Dar-Benn because Zawe Ashton is just a wild performer who brought tonnes of life and energy to it. And she really cared about how this character ties in with Captain Marvel and her past."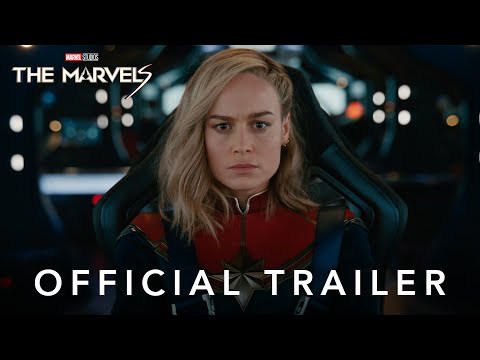 In Marvel comics history, Dar-Benn became the (joint) emperor of the Kree Empire, after planning the downfall of Clumsy Foulup. Dar-Benn's links to Captain Marvel are obvious, but throughout the years he has also faced off against the Avengers as part of the Operation: Galactic Storm comic book run of the early '90s.
In the MCU, Dar-Benn has a connection to Ronan the Accuser, who you'll remember as the loser of a mega dance-off with Peter Quill in Guardians of the Galaxy. Both Dar-Benn and Ronan are canonically involved in the Accuser Corps, and both are pretty extremist in their methods, though I'd argue Dar-Benn is actually even more dangerous than Ronan due to her relentless nature and refusal to back down.
This is not the first time the MCU has gender-swapped a character. We've seen the likes of Ghost, Taskmaster, and Mar-Vell all switch from male comic book characters to being played by women in the superhero movie world. What I find fascinating is that the MCU more commonly makes this change for villains, rather than the good guys. There are exceptions (namely with Ajak, Makkari, and Sprite in Eternals), but it does make me wonder whether Marvel would ever be bold enough to make drastic changes to an established, top shelf hero in the same way they do to the baddies.
It's definitely something I would like to see in upcoming Marvel movies down the line in Marvel Phase 6 and beyond. With some complaints of comic book movie fatigue, maybe it's time to do something radical and offer fans something they've never seen before. I know it's not an entirely original character, but I'd personally like to see X-23 given the spotlight when the X-Men are introduced into the MCU. She's a character with so much depth, and would allow the franchise to move away from Hugh Jackman's imposing legacy as Wolverine.
The mutants will be here soon enough, and then we can really start to explore the range of possibilities those heroes (and villains) present. Until then, dive into our list of the Marvel movies in order to make sure you're all up to date, and don't forget those pesky Marvel series, too, which are more and more important. While we're on the topic of mutants, you should probably check out what's coming in Deadpool 3.