Marvel Studios are known for their record-breaking box office performances — but we have a feeling that this is one record they'd rather forget. The Marvels box office was a relatively paltry $47 million domestically, making it officially the lowest opening weekend the MCU has ever had.
This was a record previously held by early MCU movie The Incredible Hulk. The 2008 superhero movie, which saw Edward Norton play the grumpiest Marvel character, Bruce Banner, made just $55.4 million.
Norton was eventually replaced with Mark Ruffalo, but now, The Incredible Hulk is the second lowest-grossing Marvel movie. The bottom three are rounded out by 2015's Ant-Man, which earned $57.2 million on its opening weekend.
While The Marvels isn't as critically or commercially successful as Guardians of the Galaxy 3, we considered it an improvement on Ant-Man 3 and Thor 4. In her four-star The Marvels review, Emma-Jane Betts wrote, "The Marvels will cure your superhero fatigue and give you everything you want out of an MCU movie."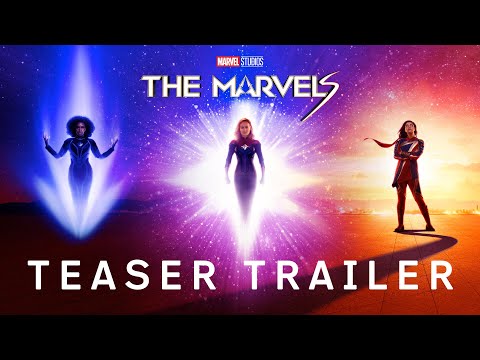 But if The Marvels is indeed an improvement, why aren't fans showing up to watch it? As Emma-Jane pointed out, there's a feeling of superhero fatigue right now as Disney continues to pump out Marvel series without stopping for air. While Loki season 2 was a delight, Secret Invasion was the worst Disney Plus show Marvel had ever produced. And given Secret Invasion is effectively a lead-in series for The Marvels and the series most recent in fans' memory, we don't blame them for wanting to give the film a miss.
Besides, if understanding Marvel movies is now dependent on various Disney Plus series, it's not surprising that fans are starting to feel disengaged with Phase 5. It's also worth pointing out that it was only recently that the 2023 Writers Strike and Actors Strike was finally settled, which made it near-impossible for anyone to promote the movie without potentially breaking union rules.
Either way, its lackluster box office performance shows a new low for Marvel — it's up to them now to address this fatigue.
For more on the MCU and beyond, check out our guides to the best Marvel villains, upcoming Marvel movies, Deadpool 3, all the new movies coming soon, and the best movies of all time.