MCU fans can rejoice, because we now finally have a trailer for the new Disney Plus TV series — Secret Invasion. The Marvel series will star none other than Nick Fury, one of our favourite Marvel characters and the mind behind the Avengers.
The series, which likens more to an alien movie than a typical superhero movie style narrative, will include a slew of new characters, as well as some familiar faces from previous Marvel movies.
We've been waiting on a proper look at the series for what feels like a while now, and the real thing doesn't disappoint.
Not only does the official trailer give us another look at Nick Fury in a whole new, darker mindset, but also shows us Olivia Colman's Sonya Falsworth, and Emilia Clarke's Abigail Brand. Maria Hill and Everett Ross can also be spotted amid the drama.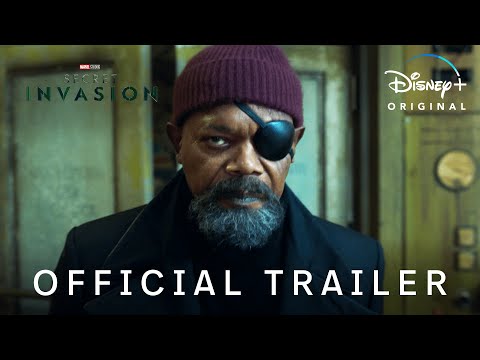 The thriller series follows Fury as he learns of a (wait for it…) secret invasion of shapeshifting Skrulls. He'll have to forgo the assistance of the Avengers, however, leaving Fury to tackle this one on his own.
The trailer, which gives a hint as to the spy movie style action and ability that we can expect from the series, shows Nick Fury going solo as he embarks on "one last fight".
Secret Invasion will be premiere on the streaming service June 21.
For more Marvel madness, check out everything else we know about the Secret Invasion release date, the Guardians of the Galaxy 3 release date, the Guardians of the Galaxy cast, and all you need to know about Marvel's Phase 5. Don't forget to check out all the new movies coming out this year, too.