One of our favorite things about Loki season 2 so far is the sheer influx of Lokius content — which, if you didn't know, is a ship name to celebrate the (b)romance between Loki and Mobius.
Now on its third episode, the MCU series is back in full swing. If you've watched the Marvel movies in order, you'd know that Stucky (Steve Rogers and Bucky Barnes) reigned supreme as the best MCU duo for a long time. But now we're in Marvel Phase 5, things have changed, and it's Loki and Mobius we can't get enough of. And the latest episode of the Disney Plus show demonstrates why perfectly…
In Loki season 2 episode 3, we follow the best Marvel character and his husband to 1868 Chicago. Their mission? To fulfill He Who Remains' final wish of leaving the TVA handbook on the windowsill of a certain young boy…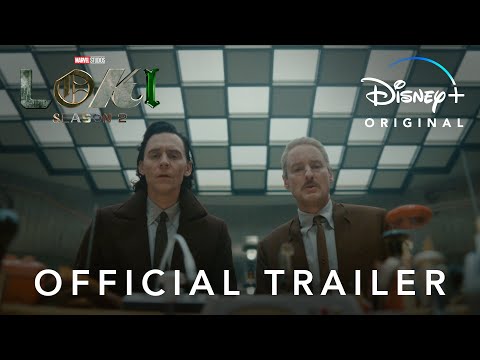 However, things get complicated when the pair come face to face with Ravonna Renslayer — a Marvel villain we haven't seen since Loki season 1. But as conflict brews between Renslayer and the others, fans can't help but notice the way Loki stood ahead of Mobius, armed with his magic and ready to give his all to defend his friend.
"The visual of this is so crazy," one Twitter user said. "I will be thinking about Loki's magic at the ready to defend Mobius at any given moment."
"He had to stay by Mobius, he needed to protect his husband," another added.
Of all the craziness we've seen in Loki season 2 so far, one of our favorite parts is the development of Loki and Mobius' relationship. While they were more reluctant allies at the start of season 1, season 2 has really allowed their affection for each other to grow and develop — like when Loki comforts an angry Mobius by taking him to eat some key lime pie.
And this development of Lokius' relationship hasn't gone unnoticed by fans, either. The #lokius tag on TikTok has already amassed 140 million views — with videos consisting of various fan edits of the pair. And on Archive of Our Own, the leading fanfiction site, "Lokius" comes up with 1,194 dedicated fanfictions when searched.
With three more episodes to go, we can probably expect plenty more Lokius content in the coming weeks. So what we're seeing now is barely scratching the surface.
Loki might be Marvel's best TV series, but for more MCU content, check out our guides to all the Marvel series ranked, and upcoming Marvel movies like The Marvels and Captain America 4.