The MCU is huge, and now that the door to the multiverse has been well and truly opened, it could be very easy to get lost in there. But Kevin Wright, executive producer on Loki season 2, has told us how he manages to keep himself in check.
After 15 years of the MCU, it's safe to say nothing is off the table these days. Watching all the Marvel movies in order is no longer the kind of thing you can tick off in a weekend, more something you'd have to book a month off work for. Throw in every Marvel series we have to feast on now, too, and you're likely to be bamboozled.
With the Loki season 2 release date finally here, we get to see how one of the best Marvel characters is dealing with the madness of the multiverse. But behind the magic of the MCU are real people like Kevin Wright, and we spoke to the executive producer of Loki recently to find out how far he lets his imagination run now he has the endless well of the multiverse to dive into.
Speaking to The Digital Fix, Wright said: "I think the fun part is to be able to think about all the things you can do, and in our writers' room, everything's always on the table. You always have the cards on the walls, and there's always those things that you kind of have off to the side, where you think, 'That would be really cool to do that'. But you can never figure it out, or sometimes they find a way to slot back in later.
"But we always talk about it in the sense of intrigue. If it's intriguing and simple. We're winning. Once it becomes confusing and homework, it's not going to work, or you've got to refine it. So, a lot of times, with the world building any of the multiverse stuff, it's just about simplification."
Naturally, upcoming Marvel movies have the benefit of bigger runtimes and big-screen budgets, too. But, there is value in keeping things tight and manageable, clearly. Just because you can do something, doesn't mean you should, and this is a notion Wright and his team adhered to in the development process for the show.
"We will usually write out really detailed versions of how we all think this works so all the writers, the filmmakers, everybody are kind of on the same page. Then it's a matter of condensing it into as few lines as possible or a visual," Wright explained. "Usually, through that process, we find the sweet spot, but it's constantly happening. It's always evolving. But it's always with that in mind of simple and intriguing. We think that's the sweet spot for us."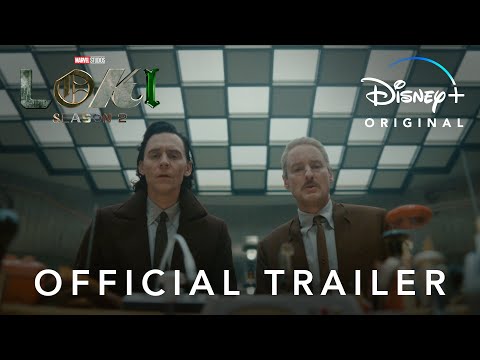 As you can see from our Loki season 2 review, the show is definitely hitting the sweet spot for us and we can't wait to see what the best Marvel villain gets up to next. Hopefully, this can be the project to get Marvel's Phase 5 back on track after a few bumps in the road.
If you want to know more about the God of Mischief's latest adventures, we can reveal who was calling Loki at the end of season 2 episode 1 and who pruned Loki at the end of that episode, too. Or, if you want to get the bigger picture, dive into all we know about new movies like The Marvels.