From the outset, Loki's friendship with Mobius has been one of the most popular aspects of the show, with Kevin Feige rightfully predicting back in 2021 that Loki and Mobius would become one of the "most popular pairings" Marvel has ever had. And after the duo made their long-awaited return in the season 2 premiere, fans couldn't be more pleased about it.
The MCU's best TV series dived straight into the bromance in its season 2 premiere, and as fans caught up with the Marvel series, Twitter was full of praise for the best Marvel character team-up.
"They were so connected across time I'm going insane over it," one fan tweeted, later adding that "if they are STARTING the season by calling each other 'friend,' how will their relationship develop?" A second fan noted that their "bromance had never better" as "Mobius [risked] his life to save Loki just for Loki to come back and save him." A third just couldn't get over how Loki and Mobiu kept touching each other all through the episode.
Throughout all the Marvel movies in order, we never had two male heroes fall in love with one another, but could that be on the cards with Marvel's best Disney Plus show? It's hard to say, but what we do know from a conversation on Tumblr is that Tom Hiddleston, who plays the Marvel villain, is a big fan of the bromance.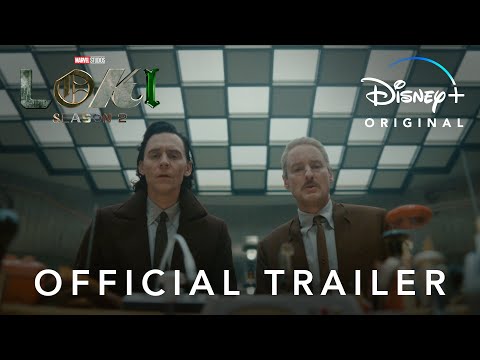 "I love Loki and Mobius' friendship. It was something that was really exciting to me as I approached the project and was developing the story," Hiddleston explained. "I find it very touching… And I think everybody else in Loki's life up until that point has been emotionally engaged in this resistance that Loki has. And Mobius has a detachment. Which is to say that, I see who you are and I don't judge you and in a way, I understand, and I have compassion. And they have a lot to learn from each other."
"So somehow, Loki and Mobius' friendship evolves from the fact that they learn a lot from each other," he added. "And I think it's really real. I think there's a lot of love and care and affection there. It's very sincere and presents something new for Loki. I don't think he's ever had a friend before. So yeah, I really loved it."
If you want to see how it all pans out for Loki and Mobius, check out our Loki season 2 review and our own Loki romance predictions for the Thor cast member. Or, if you're more concerned with the MCU's next big screen outing, here's what we know about The Marvels.