If you're wondering how to watch the Iron Man movies in order, you've come to the right place. We've used the mind stone to wrack our brains and pick out every movie in which the genius, billionaire, playboy, philanthropist appeared to deliver some comic relief or lead the charge against big bads.
Robert Downey Jr's Tony Stark is one of the original MCU Avengers. Phase 1 royalty — considering we're all the way up to Marvel Phase 5 now, that legacy is impressive. In 2008, when nobody knew just how much superhero movies were about to explode, Downey Jr was first on the scene.
So, without further ado, dig into the history of the metal man to find out when and where he became the hero fans knew and loved — a man who began the franchise as a narcissist and ended his time there having mentored Spider-Man, survived outer space more than once and snapped his fingers to end the Infinity Saga. Here's how to watch the Iron Man movies in order.
How to watch the Iron Man movies in order:
Iron Man
Iron Man 2
The Avengers
Iron Man 3
Avengers: Age of Ultron
Captain America: Civil War
Spider-Man: Homecoming
Avengers: Infinity War
Avengers: Endgame
Iron Man (2008)
Here's where it all started. After he is kidnapped and forced to engineer weapons by terrorists, tech genius Tony Stark rethinks his business dealings, his connections with the US military, and the way he's been living his life. With damage done to his heart, both physically and from the trauma of being attacked, he creates his first Iron Man suit and decides to use his reach for good.
His business partner, however, is not a fan of Tony's mushy new outlook and tries to steal everything away from him. The action movie holds up incredibly, thanks in part to the solid, self-contained story and the mix of CGI and practical effects for the suit.
Iron Man 2 (2010)
Iron Man 2 saw Tony get a bit over his head with the fame and fandom following the ending of the first movie, where Tony first speaks his iconic "I am Iron Man." line at a press conference.
Also the movie to introduce Scarlett Johansson's Black Widow, it's a bit dated in some areas but Disney director Jon Favreau ups the action from the first movie and expands on the more interesting parts of Tony's character. Unsurprisingly for an MCU solo outing, the villain isn't memorable, but it's worth watching for the development of Rhodey, who after this project often wears his own suit. Iron Man 2 also laid the groundwork for the first Avengers team-up.
The Avengers (2012)
Watching The Avengers in 2012, seeing the seeds of something that was about to be massive, was special. You'd struggle to explain what it was like watching these characters together for the first time to a young fan now who has grown up with MCU projects flying off the production line.
Before superhero fatigue, unbearable amounts of green screen, and a decade of lore to research before a new movie, The Avengers was a great time. Exciting, fresh, and with a texture that quickly disappeared, this first Avengers movie saw Tony's difficult persona try to mesh with other heroes when Loki attacked Earth.
Iron Man 3 (2013)
Iron Man 3 still is a rather novel Marvel movie. Directed by Shane Black, it prioritised exploring Tony's PTSD after almost dying near the end of The Avengers. Also focusing on his struggling relationship with Pepper Potts, Iron Man 3 set up The Mandarin as its villain, but we came to find out that was a red herring.
Ending with Tony committed to Pepper and letting go of the past, this is the last solo Iron Man movie, and the most divisive.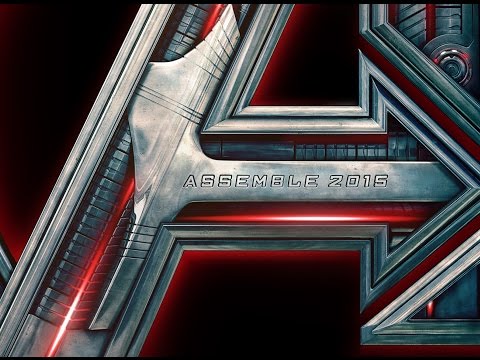 Avengers: Age of Ultron (2015)
In one of the weaker Avengers outings, Tony actually had a lot to do in Age of Ultron — even if most of that doing was making a mess other people had to clean up. Still stricken by a fear of failing to protect the world, Tony's paranoia leads him to recklessly develop an AI that, you guessed it, turns evil.
Ultron burrows into a metal suit of armour and tries to destroy the world and start fresh. While the movie is nothing to write home about, it has interesting developments when it comes to Tony's mindset and mistakes, and sets up further conflict within The Avengers due to other team members resenting Tony's actions.
Captain America: Civil War (2016)
Based on one of the most famous comic book events and made to intercept the DCU's Batman v Superman concept, Civil War is hands down one of the best Marvel movies.
At its core, it's about differing ideals between Steve Rogers (Chris Evans) and Tony. Disagreements over the Sokovia Accords and the HYDRA-brainwashed Bucky Barnes (Sebastian Stan). Tony believes superheroes should be deployed by and accountable to the government, while Steve, still rocked by the events of The Winter Soldier, has lost faith in politicians and justice.
Civil War ends with a nail-biting fight between Cap, Bucky, and Tony that leaves the Avengers broken into two sides.
Spider-Man: Homecoming (2017)
Tony appears briefly in Tom Holland's first solo Spidey movie, Homecoming. He mostly shows up for short, CGI-heavy scenes in which he scolds Peter.
not exactly essential in the character's canon, but if you want full context for what's coming up between these two, you don't want to skip this.
Avengers: Infinity War (2018)
Big bananas, now! Infinity War is the first part of the Infinity Saga's conclusion — action-heavy, satisfying, and featuring the full weighty threat of Thanos, one of the best Marvel villains.
In this instalment, Tony meets the Guardians of The Galaxy, contends with his protege being 'dusted' and brings out the absolute best in Downey Jr acting chops. Iron Man spends most of the movie in outer space with Peter and the Guardians trying desperately to disarm their enemy.
The shocking final scene sees half of the heroes we spent a decade getting to know snapped out of existence when Thanos successfully creates his Infinity Gauntlet utilising all of the Infinity Stones, leaving Tony stranded with Nebula.
Avengers: Endgame (2019)
We're in the endgame, now. Really, we are, because this last movie before Phase 4 is sadly the last hurrah for Iron Man in the MCU, discounting any future comeback or variants.
Tony's journey in the fantasy movie begins when Captain Marvel rescues him from near death in space. After the five year time-jump, we find out he has had a daughter and settled down with Pepper.
At first Tony is unwilling to risk his new life, but when he invents a time travel method he is unable to resist doing the right thing. Tony is integral in the final stand against Thanos, and uses the Infinity Gauntlet to win the day — the power of this weapon too much for his human body, Tony dies shortly after, surrounded by his loved ones and fellow Avengers.
Tony's final farewell is a long tear-jerker of a funeral scene. As we say in our open letter to Kevin Feige, things haven't quite been the same in the MCU post-Endgame, so maybe this was the perfect time to leave him behind.
There you have it. For more MCU see our guide to the Marvel movies in order, the best Marvel series on Disney Plus, and their spots in the slate of new movies making their way to screens.