As the Guardians of the Galaxy Vol 3 release date draws closer, we're keen to learn any scrap of information we can about the new movie – especially when it relates to one of the best MCU characters.
The James Gunn movie picks up these superhero movie characters in the wake of the Guardians of the Galaxy Holiday Special ending, with the group now living on Knowhere.
It seems from the trailers we've seen so far that the backstory of Bradley Cooper's gun-toting critter Rocket will be at the centre of the Marvel movie, but the continued growth of plant-based hero Groot is also a key focus.
There's plenty of Groot in action movie mode in the trailers but, thanks to some images of a new Hasbro toy tweeted this week, we now know that Groot has wings too – presumably without the aid of Red Bull.
In the new pictures, Groot has some leafy protuberances on his back that are very much in keeping with his muscular new design. If the Guardians are facing the sort of war it looks like they are in this movie, Groot's new strength is a huge advantage, wings and all.
Guardians of the Galaxy Vol 3 is the next MCU movie out of the blocks as Marvel's Phase 5 gets started. You can find out what we thought of the most recent movie in our Ant-Man 3 review.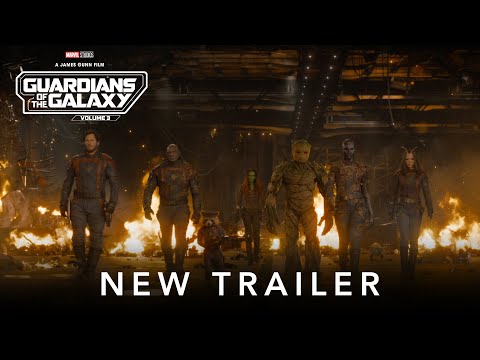 You likely have some questions about the future of the Marvel landscape, so dive into our guides to the Ant-Man 3 ending and post-credits scenes as well as everyone who dies in Ant-Man 3.
And if the Guardians of the Galaxy are your focus, find out how Thor: Love and Thunder sets up Guardians of the Galaxy Vol 3 and who voices Cosmo the Spacedog in the franchise.