Is G'iah really dead in Secret Invasion? Warning spoilers ahead. The new Disney Plus series Secret Invasion has already proven it's unafraid to kill established Marvel Cinematic Universe characters, but could it have just killed off one of its newest faces, G'iah (Emilia Clarke)?
In the Marvel Cinematic Universe, G'iah is the daughter of Skrull leader Talos (Ben Mendelsohn) and a member of Gravik's (Kingsley Ben-Adir) rebel group. Unlike Gravik's more zealous soldiers, Secret Invasion's made clear that G'iah's not entirely on board with the whole plot to conquer Earth, and she's been secretly sending her dad and Nick Fury (Samuel L. Jackson) information about the group's plans.
Unfortunately, it seems as though Gravik's gotten wise to G'iah's tricks, and at the end of Secret Invasion episode 3, the terrorist leader shot his comrade in the chest. So is Emilia Clarke already out of the new Marvel series and looking for work? Did really just die G'iah in Secret Invasion? Warning, spoilers for the latest Disney Plus show ahead. See the Secret Invasion release schedule to keep up.
Is G'iah really dead in Secret Invasion?
It certainly looks as though G'iah died during the events of Secret Invasion episode 3 when she was shot by Gravik, although her death wasn't actually confirmed on screen.
The biggest clue we got that G'iah had died was how she reverted to her Skrull form after being shot. We've seen Fury and Talo murder enough Skrulls now to know the shapeshifting aliens don't hold their altered form when they die. Still, we're not convinced G'iah's shuffled off this plane of existence just yet.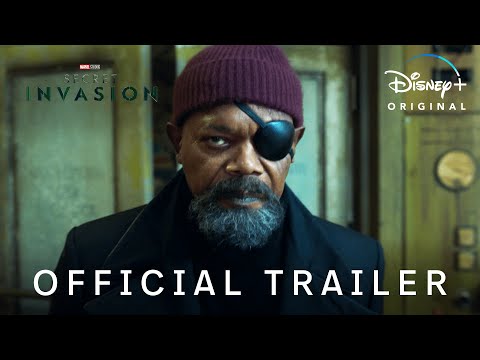 Why? Well, let's be honest, you don't get an actor as big as Clarke and then kill them off when the show's halfway over. It would be a waste. Secondly, the fact the episode didn't give G'iah a big send-off or a reunion with her father, suggests to us this is a misdirect of some sort.
Want to know more about our favorite shared universe? Then you have to read our article explaining Marvel's Phase 5 to get the latest on all the MCU's new movies as well as an individual feature revealing everything you need to know about The Marvels release date.
We've also got a pretty comprehensive breakdown of how to watch all the Marvel movies in order. Finally, if you're bored of the cape and cowl crowd then see what we chose as the best TV series of all time.