One of the best MCU characters made a sudden, and very welcome, appearance in an animated series recently. Maria Hill showed up on Moon Girl and Devil Dinosaur on Disney Plus, providing a delightful crossover between the show and mainline Marvel movies.
Maria jumped in for the 15th episode, 'OMG Issue #1', after SHIELD got a few offhand mentions. She greets Lunella after a fight and offers SHIELD's services to the young hero, who can't believe one of her idols is aware of her existence.
Cobie Smulders voices Maria, reprising the role after doing so in some of the best MCU movies. Does this make Moon Girl and Devil Dinosaur canon to the Marvel Cinematic Universe? We don't know, but in the multiverse, all things are possible.
Since premiering on February 10, Moon Girl and Devil Dinosaur has low-key become one of the best Disney Plus shows thanks to the charming protagonist and fun animation. The premise involves a young girl, Lunella, who invents a portal that gives her a dinosaur, spurring all kinds of hijinks.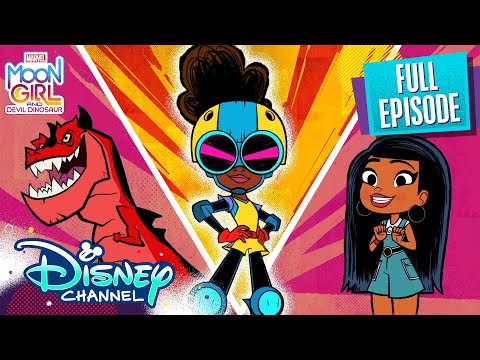 The inclusion of Maria Hill seems promising for the Marvel series. We don't know if Moon Girl and Devil Dinosaur season 2 is going to happen, but Agents of SHIELD pulled something similar with Nick Fury to great effect. We can but wait and enjoy the crossovers for now!
Moon Girl and Devil Dinosaur is available on Disney Plus. Check out our lists of the best Netflix series and best Apple TV shows if you want more streaming options. Maria's in the Secret Invasion release date, and we have guides to The Marvels release date and Guardians of the Galaxy Vol 3 release date if you're curious on those, too, and lists for new movies and best movies too.