Good news, Marvel movie fans, you can now return to Wakanda from the comfort of your own home. Black Panther 2, titled Black Panther: Wakanda Forever, is now officially available to watch online for all you readers with a subscription to the streaming service Disney Plus.
The 30th superhero movie in the Marvel Cinematic Universe, Black Panther: Wakanda Forever, is one of the highlights of Marvel Phase 4. The movie follows the Kingdom of Wakanda grieving the loss of its king T'Challa, while facing a new threat – the Marvel villain, and the king of Atlantis, Namor. Since releasing in 2022, Black Panther 2 has been a roaring success, becoming the sixth highest-grossing movie of 2022, and even gaining an Oscar 2023 nomination for Angela Bassett's performance as Ramonda.
Basically, Black Panther: Wakanda Forever is universally praised, and if you haven't seen the action movie yet, it is definitely one to add to your watch list.
Still don't believe you should check this new movie out? Well, in our four-star Black Panther 2 review, staff writer Charlotte Colombo praised the accessibility and craft of the film, writing: "Ultimately, when it comes to Black Panther 2, there truly is something for everyone: thrilling action sequences, stunning visual effects, emotional acting, and a compelling, sensitive story that honours the past while looking toward a hopeful future."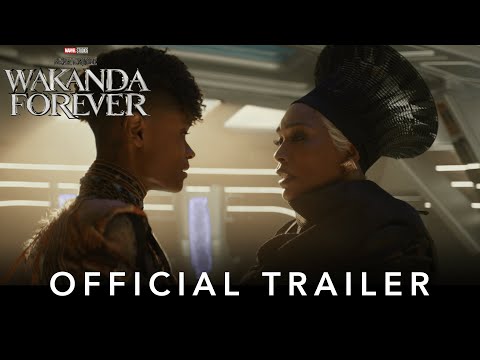 So start reaching for those wallets, friends and get ready to renew those Disney Plus subscriptions! This Disney Plus release isn't region locked, the film is available worldwide. However, depending on where you live, the release time may vary.
Black Panther 2 hit the online platform at 03:00am ET, 00:00am PT, and 02:00am CT in the US. And if you are in the UK, the fantasy movie became available at 08:00am.
If you are after more timeline fun, here is our guide to Marvel Phase 5. Or, if you want to see some winners, here is our Oscars 2023 predictions list.