Has Martin Scorsese ever been wrong about anything in his life? I don't think he has… until now. I'm not going to say that to his face though (he never RSVPs to my invitations anyway), but I will explain it in great detail here just in case he happens to be reading (if you are reading this, I'm sorry Marty).
If anyone in the movie industry has earned the right to be cut a little slack, it's Martin Scorsese. Over a career spanning more than 60 years, he's proven himself to be one of the best directors in the game, and he clearly has a knack for getting creative decisions absolutely spot on. I'm afraid to say, however, that I don't know what the thinking was behind Brendan Fraser's performance in Scorsese's new movie, Killers of the Flower Moon.
I'm not alone, either. Audiences have been divided by Fraser's over-the-top portrayal of W. S. Hamilton, but Scorsese himself has told us we're wrong. In a recent press conference (via LADbible), the filmmaker described Fraser's performance as "perfect" and insisted he is a "wonderful actor."
"We thought he'd be great for the lawyer and I admired his work over the years," Scorsese said. "He actually came in for a couple of weeks on the picture, in our later shoot. We had a really good time working together, particularly with Leo. Particularly in the scene where he says, 'They're putting a noose around your neck, he's saving you, dumb boy.'"
"When we heard that… he brought the whole scene down on Leo. It was perfect," Scorsese continued. "He had that girth. He's big in the frame at that time. He's a wonderful actor, and he was just great to work with."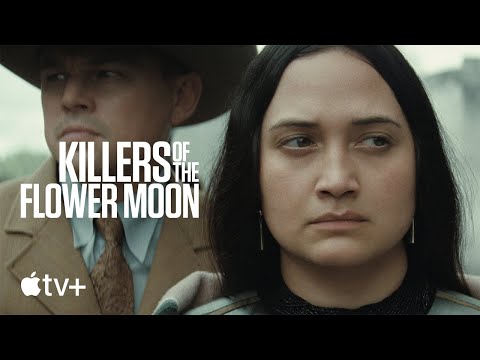 I don't doubt for a second that Fraser was a delight to collaborate with, and I can definitely see why Scorsese wanted to get him in the picture. I'm not even necessarily saying it was a bad performance, but it felt to me to be a very misplaced performance. In a film as grave and emotionally cold as Killers of the Flower Moon, the sudden whiplash of Fraser yelling theatrically in the courtroom just didn't sit right with me.
This is a movie that succeeds in its more melancholy moments and is so authentic that it's easy to forget you're watching superstars like Leonardo DiCaprio and Robert De Niro (which is probably why they're among the best actors of all time). The opposite is true of Fraser's brief appearance which was the one instance of me being pulled out of the incredibly immersive experience of watching the tragic story unfold.
Apple did come to Fraser's defense recently, too. The studio shared an excerpt from the book the film is based on, which shows some of Hamilton's dialogue. As Apple pointed out, there is an exclamation point in his speech, which suggests he was a grandiose and exuberant speaker, so maybe Marty was right all along. As I say, Fraser is a great performer, and I've no doubt he nailed exactly what was asked of him, but it just killed the flow of the film for me personally.
Still, the actual movie is a "masterpiece" (not my words, but the words of our Killers of the Flower Moon review), and I would definitely rank it among Scorsese's very best movies. It's not necessarily a film I would want to watch again, but that's no reflection on the quality, more on how uncomfortable and upsetting the subject matter is. We'll see if I relent on that line of thinking when the film is available on Apple TV Plus, mind you.
For more on Scorsese, find out why he is "built differently" to Quentin Tarantino, or hear about the best Martin Scorsese news ever. Alternatively, move away from Killers of the Flower Moon and think about Killers of the Multiverse instead, with all we know about Deadpool 3 (I'm sure Marty will be front row when that's released.)