Mark Hamill does an excellent impression of his Star Wars movie co-star Harrison Ford. As well as being the talented actor behind the most famous Star Wars character, Luke Skywalker, Mark Hamill is also a brilliant voice actor.
Most notably, Hamill provided the voice of Batman's arch-nemesis Joker in the Batman animated series. He continued to voice the movie villain, as well as countless others, throughout his career in addition to his live-action work.
As it turns out, Hamill's skill at manipulating his voice extends to impressions, and the actor does the best Harrison Ford impression we've ever heard. Hamill unveiled his take on Ford while speaking on the Late Night with Seth Myers show back in 2019.
Not only did the actor mimic the Indiana Jones movie star's voice, but he also embodied Ford as he dropped his head to the side and gave a tired stare with his eyes. Doing an impression of Ford on the set of A New Hope, he said, "Hey kid, it ain't that kind of movie. If people are looking at your head, we're all in big trouble."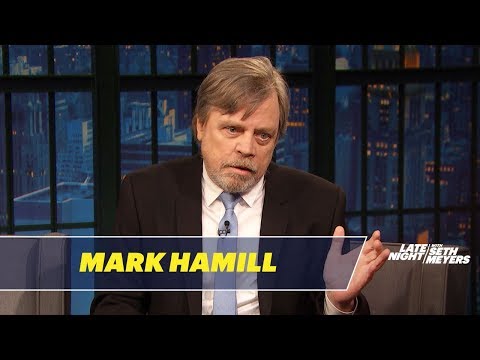 Hamill's ability to take on Ford's mannerisms, speech pattern and intonation is absolutely uncanny and highlights why he's such a great voice actor. The only downside is that we now want to see more of Hamill doing impersonations of his co-stars and Star Wars characters. We're sure, for example, that he'd do an excellent Emperor Palpatine or General Grievous.
For more on Star Wars, check out our guide to the Andor season 2 release date, The Mandalorian season 3 release date, the Ahsoka release date, and The Acolyte release date. Or, dig deeper into the Star Wars characters with our guides to Princess Leia, Darth Vader, and Mon Mothma. Alternatively, step away from Star Wars with our guide to every major new movie in 2023 and our list of the best movies of all time.