What happens in the Magic Mike 3 ending? In 2012 audiences were first introduced to Channing Tatum's Mike Lane, a male stripper looking for the next step in his life. Over the years, we have laughed, cried and screamed at the sight of chiselled abs. However, all good things must come to an end – and for this feel-good movie series, the curtain call is Magic Mike's Last Dance.
Magic Mike's Last Dance is the new movie from Steven Soderbergh, which sees Mike travelling to London with the wealthy and newly single Maxandra (Salma Hayek). Using his rhythmic dances for art, the pair decide to put on a West End theatre show that is packed with sexy dancers and embodies female sexual freedom. However, putting on a professional play is never easy, especially when you throw an interfering ex-husband, and sexual tension between Max and Mike into the mix.
Magic Mike's Last Dance's story can be tricky to keep track of, thanks to the drama movie's fast pace, and all the distractingly attractive actors on the big screen. With this in mind, The Digital Fix is here to provide a Magic Mike 3 ending explained guide and unpack the likelihood of a Magic Mike 4 movie. So, sit back and enjoy the steamy dances, because we've got you covered.
What happens at the end of Magic Mike 3?
Magic Mike 3 ends with a standing ovation…literally. But not without some juicy conflict first.
Throughout the entire romance movie, Max fights tooth and nail to get her show ready for opening night. However, she decided to cancel the performance after her ex-husband gave her an ultimatum: stop the show or say goodbye to his family's money.
Understandably, the prospect of losing her home, social circle, and means to care for her daughter Zadie worry Max. She tells Mike that the show is off, leaving her hunky director standing alone in the rain. However, Mike isn't going down without a fight and refuses to say goodbye to his new job or Max.
Working with Zadie, Mike keeps rehearsing, and Zadie starts promoting the show, advertising and sending invites out across London. Finally, the big night arrives, and once Max learns that the performance is going on anyways despite her decision, she drags herself out of bed and heads to the theatre to see her and Mike's creation.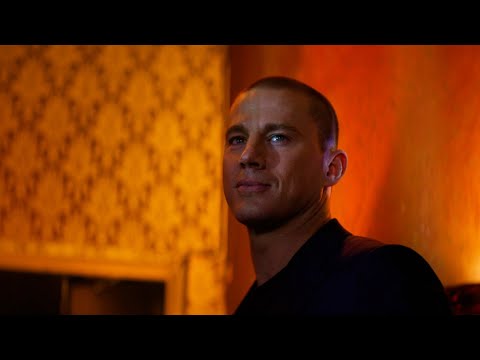 Like any good Magic Mike movie, the show is packed with steamy dances and screaming crowds. However, an emotional moment comes about among all the sexy stripping. The show suddenly takes a pivot with a surprising number from Mike himself. Dancing with an external dancer who is wearing a black outfit similar to the one Max wore on the day she left the star in the rain, Mike performs the embodiment of his feelings towards Max while also recreating the scene from when she told him goodbye.
At the end of the entire show, his passionate expression leads to Max and him finally confessing their feelings for one another – so it is all happy endings. I mean, Max is now broke since the show went on despite her warnings, but at least she is free from her husband's control and gets a hunky new partner too.
The show itself was also a massive success, and Mike Lane seems like he has finally got his happy ending. What more could you want from a Channing Tatum movie?
Will there be a Magic Mike 4?
Currently, there is no confirmation for a Magic Mike 4 movie. And, given that the last film was called 'Magic Mike's Last Dance'. It doesn't seem like we will be getting another Channing Tatum stripper fest any time soon.
However, not all hope is lost, friends. While a Tatum-starring Magic Mike movie seems unlikely, Steven Soderbergh has commented on plans for other feel-good movies for the franchise. However, these new films won't be following Mike and will probably see a fresh cast join the franchise instead.
"There are stories that can be told that have the same sort of ethos and are tackling the same subjects that still involve dance but don't have Mike Lane in them," Soderbergh told Variety in 2022.
Given how Magic Mike 3 went international, and without Mike Lane's visa keeping it down anymore, the franchise has the potential to continue along that trajectory and showcase different strippers across the globe. There are tons of possibilities for future stories surrounding new cultures and countries. So, fingers crossed we get news on a new instalment soon!
While we wait for updates, fans can now see Magic Mike's Last Dance in theatres now. For more information, here is our guide on how to watch Magic Mike's Last Dance. Or, if you are curious about our thoughts on the film, you can read our Magic Mike 3 review.