What are the best Channing Tatum movies? There was a point in the mid-2010s where it looked as if Channing Tatum was on the path to total world domination.
He starred in plenty of great movies within the comedy movie, action movie, and romance movie genres, showing off his talent for performance. In the 2020s, Tatum has slowed things down a bit, but with the return of the Magic Mike franchise with his new movie, Tatum will soon be back firmly in the spotlight.
To celebrate (and Magic Mike 3 is something worth celebrating) we've taken a look at the best of the actor's work. So here are the best Channing Tatum movies that you need to check out.
What are the best Channing Tatum movies?
Dog
21 Jump Street
Magic Mike
Hail, Caesar!
Logan Lucky
Dear John
White House Down
Dog
Dog does what it says on the tin. It's a movie about Channing Tatum and a dog. There's not much more you need to know, really, but the movie is surprisingly charming and the connection between Tatum's character Jackson Briggs and the dog will leave a surprising mark on your heart.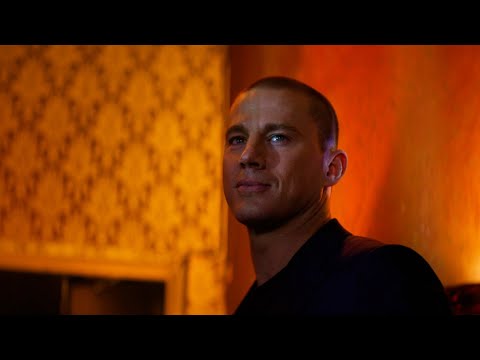 Magic Mike
Magic Mike was a defining moment in Channing Tatum's career. The movie saw the actor star in the leading role as Mike Lane, a stripper with ambitions at creating and owning a successful strip club empire.
It's followed up by a sequel Magic Mike XXL, and Magic Mike 3 is right on the horizon too for more beefy hip-thrusting action. Who's complaining?
21 Jump Street
21 Jump Street is a classic of the buddy cop genre, and introduced Tatum as one of the best comedy movie stars of the decade. He teamed up with Jonah Hill in this hilarious movie about two cops infiltrating a high school to uncover a drug dealing operation.
This was followed up by a sequel in 2014 titled 22 Jump Street, which used much the same premise. If it ain't broke…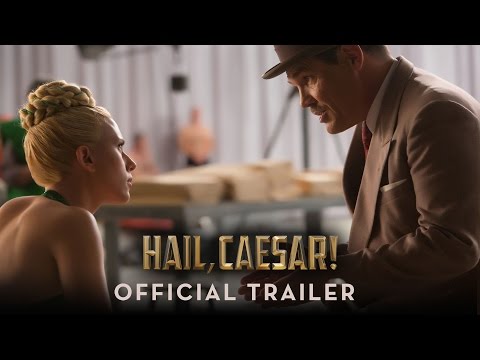 Hail, Caesar!
Hail, Caesar! isn't a movie that's led by Channing Tatum, but he takes on an important role within the ensemble in this black comedy Coen brothers movie.
In Hail, Caesar! Tatum plays Burt Gurney, who's a client of Josh Brolin's Eddie Mannix. It's fun to see Tatum tale on something different, and the movie is a tonal departure from what the actor's done before.
Logan Lucky
No one does a heist movie better than director Steven Soderbergh, and Logan Lucky is one of his latest. Channing Tatum stars as Jimmy Logan, an ex-football player who plans a major heist on the speedway. What follows is packed full of adrenaline and smart humour, making for one of Tatum's best leading roles and most exciting movies.
Dear John
My girlfriend described Dear John as, "gut-wrenchingly gorgeous", and she knows this type of movie much better than I do. It's a fairly by-the-numbers Nicholas Sparks adaptation which, depending on the mood, can be just what the doctor ordered.
It follows the story of John and Savannah and their growing romance as they send letters to each other while John is deployed to Afghanistan. Romance ensues.
White House Down
White House Down is a pretty unremarkable action movie, but not every action movie needs to be remarkable. The truth is, it's fun, straightforward, and perfectly entertaining enough with a drink in hand and some food (preferably pizza). Whether you want to watch a Channing Tatum movie with a crowd, or just as a turn-the-brain-off solo-venture, White House Down will serve you well.
That's it on the best Channing Tatum movies. For more, take a look at our guides to the best Margot Robbie movies, Dwayne Johnson movies, and Arnold Schwarzenegger movies. Or, broaden your horizons with our picks for the best movies of all time.