It's a tricky task not to compare Lawmen: Bass Reeves to Taylor Sheridan's Yellowstone collection. This is partly because, not long after its conception, Bass Reeves was thought to be another Yellowstone spin-off and a spiritual sequel to the prequel series 1883. However, during development, it was quickly cut loose from its Dutton ties and presented as a standalone, separate project.
Thankfully, this decision was a smart one. Lawmen: Bass Reeves isn't connected to Yellowstone, but it's strong enough to stand apart from it. That said, Sheridan, who serves as Executive Producer on the new Western series, has clearly left his fingerprints on it.
In fact, Sheridan seeps through the very seams of this drama series, making it clear that everything under his name can be connected by a subtle, yet distinct style.
If there's one thing that every Taylor Sheridan TV series has locked in, it's a killer opening scene. They always tell us, in the most violent and shocking way possible, this is going to be a rough ride.
Bass Reeves doesn't skip out on this trait, delivering an opening sequence set in 1862, during the early peak of the Civil War, that sees a young Bass Reeves (David Oyelowo, who's also an Executive Producer on the show) hammering through a frantic, bloody massacre.
Lawmen: Bass Reeves could be described as a Western horror, particularly during its first episode. From the danger and destruction of its opening scene to a later card game that feels as though Reeves — tear-stained and visibly trembling — is playing with the Devil himself, there's torture in the tension throughout. Part of this is because of Chanda Dancy's chilling and unusual score, but also because of Reeves' intense vulnerability.
Yes, Reeves would later become known as one of the most legendary lawmen of all time (the man who was said to have inspired the Lone Ranger, in fact), but you wouldn't know it at first. When we begin, the future Deputy U.S Marshal is a slave, and his master is a Major in the Confederate States Army. Oyelowo plays Reeves as a small man, emotionally and physically shrunken down by his position.
By the second episode, he's found himself a little, though his journey to becoming Marshal is a slow one. In fact, the role isn't given to him until episode 3, which seems a little late in the game for our hero's story to begin, but it works. Without Oyelowo's heart-wrenching, harrowed performance in the beginning, there wouldn't be a sense of growth in Reeves that's so needed to understand the true importance of his legacy.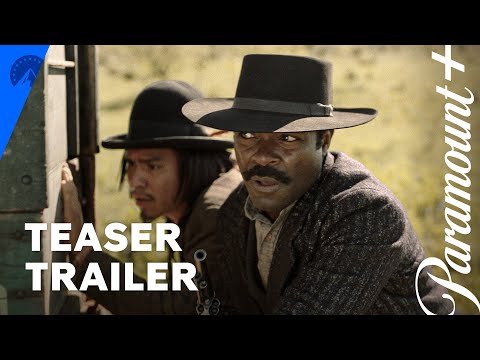 When his role as Deputy Marshal begins in earnest, he's a new breed. Yes, Reeves can shoot a gun like nobody else, but he also talks. He listens. He thinks. But he's not presented as weaker or more naive than his counterparts — he's simply smarter. Oyelowo's performance is easily the most entrancing thing about Lawmen: Bass Reeves, and he'll be the element that keeps drawing viewers back between episodes.
The series is both inherently violent and awfully pretty. The best Westerns (both on the big and small screen) have an understanding that even though the world back then may have been smaller, it certainly felt bigger. This is perfectly reflected in Bass Reeves through looming wide shots of gold-tinted vistas and big stretches of dark night sky lit only by campfire.
The action is slick (though it doesn't feel like there's quite enough of it to make up for the slowness of the surrounding scenes) and the historical craft is authentic, even if the narrative isn't quite as tight as it could be.
The first time Reeves hears of the offer of becoming a Deputy Marshal is anticlimactic, and some moments could stand to be given more heft, but what it lacks in impact and pace, it makes up for in atmosphere and character.
This is more Chad Feehan and David Oyelowo's show than it is Sheridan's, but it does leave audiences (and any Yellowstone fans who decide to venture out) with the question of why, given the quality of both this and 1883, Sheridan doesn't turn his talents to historical drama exclusively. Though perhaps, if the plans for this to turn into a lawmen-based anthology series pan out, we might just get our wish.
For more, check out our feature on why Bass Reeves isn't in the Yellowstone universe, but that's okay. You can also keep an eye on Yellowstone season 5 part 2 and the 1923 season 2 release date. Elsewhere, check out our guides on the ten shows like Yellowstone to watch and the Yellowstone cast.
Lawmen: Bass Reeves review
With a faultless leading performance from Oyelowo and effective punches of action, Lawmen: Bass Reeves is a sharp shooter.