Kurt Russell has been making excellent flicks since day one. From Big Trouble in Little China to The Thing, and Tombstone to Overboard, it can't be said that Kurt Russell isn't versatile. Plus, the man has played Elvis several times over. If that isn't cool, we don't know what is.
But today marks a special day in Russell's filmography, as one of his biggest and best movies came out 42 years ago today. So what are we talking about, exactly? One of his best comedy movies? Or perhaps one of his many thriller movies? Well, we won't leave you guessing much longer, since today we're here to talk about Escape From New York.
Escape from New York was released on this day, July 10, in 1981 in the US. It stars Russell as Snake (yes, really) Plissken, an ex-soldier who is tasked with rescuing the president from within the walls of New York. Oh, except this takes place in an alternate dystopian future, in which New York is now one giant maximum-security prison.
Not the most straightforward of movie fares, but one of the coolest ideas to come out of the '80s, for sure. It also stars Lee Van Cleef, Ernest Borgnine, and Donald Pleasence alongside Russell. It was directed by John Carpenter, who Russell would go on to work with again the following year in one of the best body horror movies ever made: The Thing.
Escape From New York was a success, and the science fiction movie made $25.2 million in the US across its summer run. Critically, it also received a lot of praise, being crowned as a highly entertaining escape flick. Over time, it's become a beloved Kurt Russell movie and is also regarded by most as one of the best action movies ever made.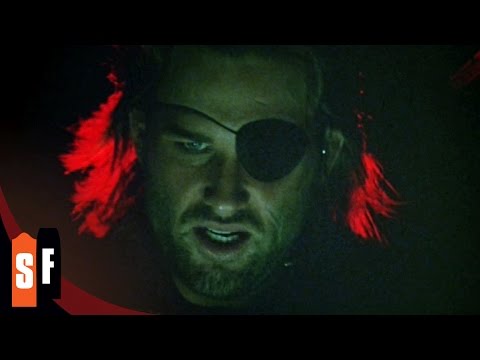 Nowadays, it sits at a pretty 87% on Rotten Tomatoes. Not too shabby for a 42-year-old movie.
Interestingly, Escape From New York can also be known for something else: the inclusion of one of the best directors of all time. We think Carpenter is up there too, no doubt, but you might also be interested to know that when Carpenter needed some matte paintings produced to simulate the New York skyline, one of the artists hired was none other than a pre-Terminator James Cameron. (No introduction needed there!)
For more Kurt, check out how Kurt Russell saved this Western from disaster, and why Kurt Russell hates filming sex scenes. You can also see if Kurt Russell is in Fast X as Mr Nobody, and take a look at the best movies of all time to see if he appears on the list! Or, for something more modern, check out our list of the new movies coming out in 2023.