Step back James Cameron because there is a new box-office contender in town. After spending seven weeks at number one, the hit 2022 science fiction movie Avatar 2 – titled Avatar: The Way of Water – has been dethroned by the new movie Knock At The Cabin.
Knock At The Cabin is the latest M Night Shyamalan movie. The thriller movie sees Dave Bautista, Jonathan Groff and Ben Aldridge star in a creepy story where a family is held hostage by a gang of strangers trying to prevent the apocalypse. The film hit theatres on February 3, 2023, and according to Variety, in its opening weekend, earned an impressive $21.2 million at the worldwide box office.
Unlike Knock At The Cabin's success, Avatar: The Way of Water ranked third in the box-office results, earning $10.8 million. And while this does show a 32% decline from its previous weekend results, the adventure movie has had a good run.
So far, Avatar 2 has earned $2.174 billion globally and has already become one of the highest-grossing movies ever made. So, it can afford to share some of the box-office spoils with Shyamalan's new drama movie.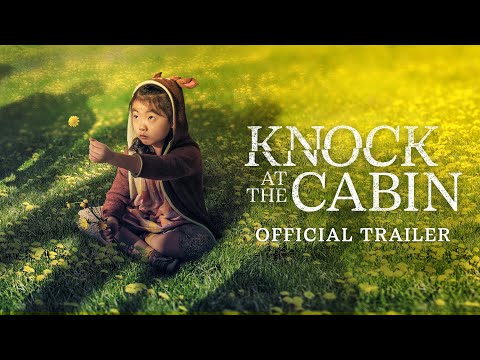 Shyamalan took to Twitter to celebrate Knock At The Cabin's success and share his respect for James Cameron and Universal. "Thank you to all who made Knock At The Cabin the number one film this weekend!" the filmmaker wrote.
"I am pinching myself that this is the seventh time this has happened to me. This is the fourth in a row with Universal. Much love to James Cameron, he's a hero to me. Glad to be in theatres with you," he added.
Knock At The Cabin is out in theatres now. For more information about the new release, you can read our Knock At The Cabin Review. Or you can find out more about the Knock At The Cabin cast by reading our guide. For more upcoming releases, here are the 2023 movies that we can't wait to see.