Forget The Purge movies; the real purge is happening across streaming services. Hot on the heels of Disney Plus removing a number of their own TV series, Netflix is now removing Knives Out.
According to the Netflix UK page, the last day to watch Knives Out is June 22. This is because their license for the detective movie is only temporary — it's technically a Lionsgate property and will revert back to that after the streamer's license expires. Unfortunately, Knives Out isn't available to watch for free anywhere else. But you can buy or rent it digitally on platforms like Apple TV Plus and Amazon Prime Video.
And the good news is, Knives Out 2 won't be going anywhere anytime soon, as Netflix has exclusive rights to the comedy movie. They'll also be making and releasing the upcoming threequel, so you don't have to worry about missing Benoit Blanc's later adventures.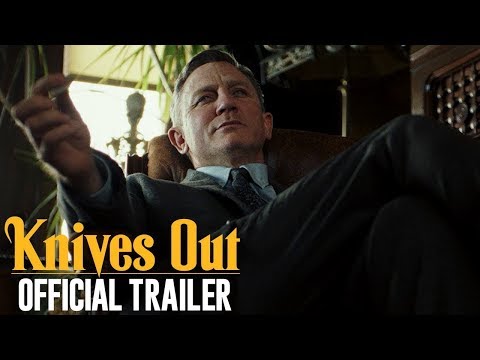 Still, as one of the best movies of 2019, Knives Out is definitely worth a watch before it leaves the platform for good. Directed by Rian Johnson, Daniel Craig puts on a hilarious performance as Benoit Blanc along with a brilliant ensemble cast that includes Chris Evans, Ana de Armas, Jamie Lee Curtis, and Christopher Plumer in his final on-screen role.
And while you wait for the Knives Out 3 release date to roll around, check out our article on some of the best new movies coming your way this year, or make the most out of your Netflix subscription with our guide to all the secret Netflix codes you didn't know about.