John Wick 4 is not just one of the year's best action movies – but one of the year's best movies, period. We hope you've had a chance to watch it by now, because there's major spoilers ahead! Keanu Reeves was apparently so exhausted from making the John Wick movies, that he begged to be killed off 'definitively' in the fourth movie. But the filmmakers settled for 90%.
"After the 2nd, 3rd, and 4th movie, making these films is so exhausting and it destroys Keanu, physically and emotionally," explained producer Basil Iwanyk to Collider. "By the end, he's always like, 'I can't do this again,' and we agree with him. The guy is just a shell of himself because he just goes off and goes for it. He was like, 'I wanna be definitively killed at the end of this movie.' We were like, 'You know, we'll leave a 10% little opening.'"
Much like having another child, it seems that it's easy to say 'never again' but then after some time has passed, to start to think 'maybe just one more…' And that seems to be the case for Reeves with John Wick movies.
Iwanyk continued; "At this point, it's Keanu and Chad [Stahelski] getting together to figure out what that story is. The way I describe it is that they're like Paul McCartney and John Lennon, and I'm Ringo. They'll call me and let me know, 'All right, we're showing up. Here's where you show up, and here's what our story is.'"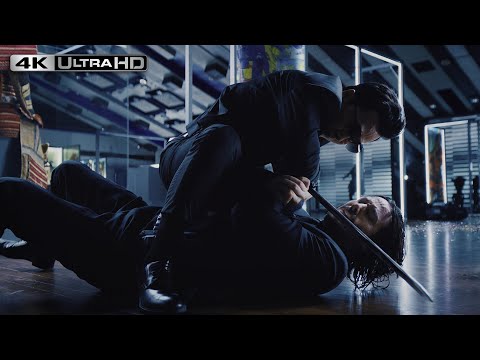 Iwanyk concluded; "We all want another John Wick. We don't know what it looks like and when it will happen, but we love each other and we love this world. It's gonna be all hands to try to figure it out. Have we figured it out? No. And if we can't figure it out, will there be another one? No, of course not. No one is gonna try to just jam it for the sake of jamming it."
Fortunately, we don't have too long to wait before we re-enter the world of John Wick, because The Continental release date is just around the corner. We also have spin-off movie Ballerina coming up.
If you're a fan of John Wick, check out our guides to Deadpool 3 and Reacher season 2.