Sam Neill might be one of the most exciting parts of the Jurassic Park movies, but even he admits that this excitement didn't translate when he auditioned to play James Bond.
After the success of one of the best Steven Spielberg movie, the actor was encouraged to audition for James Bond. He was pitted against friend, Pierce Brosnan, who would later go on to embody the role in four of the best spy movies we've ever seen.
Speaking to the Telegraph, Neill describes his audition process for the film as "excruciating" — and it's clear from his 1986 screentest, which has since entered the public domain, that he wasn't exactly at ease with the role. "It was one rather excruciating moment in a long career but people keep asking me about the Bond thing," the Jurassic Park cast member remarked. "And I can only say I'm very glad I'm not an ex-Bond but I do have a couple of recommendations."
According to Neill, some of the best actors to take on the mantle next include Jack Lowden, and Robert Collins. Expanding on his reasons for for Collins, Neill added, "[He's] an indigenous actor, extremely handsome, and really good. He'd shake things up a bit."
30 years on from Jurassic Park's release, Neill told the outlet that he remains "completely baffled" over why Spielberg wanted him for Jurassic Park in the first place. However, he added that there's no other film that better demonstrates why cinemas will always win over streaming services.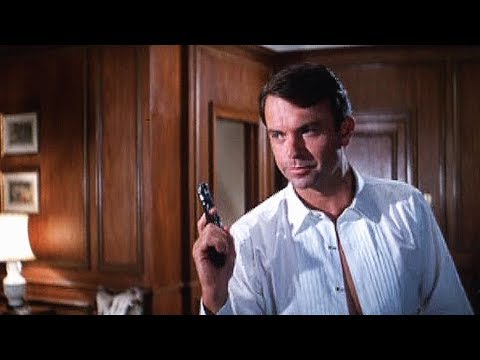 "Jurassic Park was a really good example of why there is no substitute for going out to the movies," he said. "It was like an immersive experience. I remember going to a screening in Harlem where people made so much noise, whooping and hollering, that you could hardly hear the dinosaurs roar. And then another one in Tokyo a week later, in absolute silence. The curious thing was that both audiences enjoyed the movie equally."
If you want to enjoy Jurassic Park for yourself, be sure to check out our guides on how to watch all the Jurassic Park movies in order, where to watch Jurassic Park and its sequels, and the Jurassic World 4 release date.
You can also see what we thought of new movie Jurassic World: Dominion in our Jurassic World Dominion review. Or, if you want to stick to the classics, take a look at our listicles detailing the best movies of all time and the best '80s movies.