The John Wick movies have been a defining force in pop culture over the last decade. The action movies, led by Keanu Reeves, swiftly went from festival darling to legitimate box office force back when the first came out in 2014 – and it was almost quite different.
Without getting into the weeds of development on the original thriller movie, it was a long process for director Chad Stahelski and writer Derek Kolstad. Before John Wick came out, it was going to be a VOD release, and went by a much less intriguing name: Scorn. Reeves himself wasn't a fan, and he's the reason it became something else.
"The only reason it's called John Wick is that Keanu kept referring to it as John Wick," Kolstad told Comicbook.com. "Marketing was like, 'Dude, that's four to five million dollars in free advertising so far, so it's John Wick instead of Scorn.' I can't imagine it being Scorn now."
While nobody could have foretold the success John Wick would enjoy, going for the namesake hero was a savvier move than something like Scorn. It creates an element of intrigue, especially as Reeves continues to run through rival assassins and take down the underworld.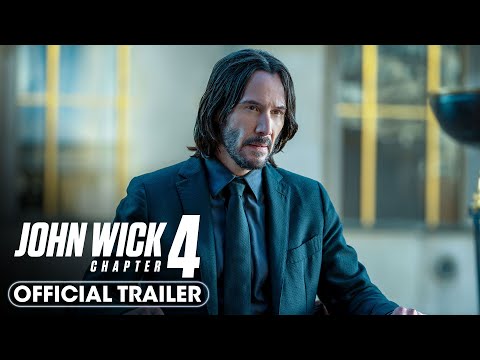 We're on the verge of the John Wick 4 release date, which promises another bullet-heavy chapter of John's story. Donnie Yen and Clancy Brown are among the cinematic legends in the Keanu Reeves movie, making it an even more star-studded affair.
Stahelski has directed all four instalments, though he has said not to hold our breath for John Wick 5. Guess we'll just have to make do with all the stylish kills of the other four in the meantime. Our new movies list will let you know what thrills are coming, and you can check out the best science fiction movies for more great cinema.