John Wayne has become the prototype for wannabe cowboys. From as early as 1926, John Wayne was appearing in some of the best Westerns, and would eventually go on to forge a career as one of the biggest and best actors in the genre. In short, the Western may not have prevailed as it has done without him.
Without his career, the genre might have died altogether and we might not have ended up with some of the best TV series and best movies that came from his influence. Nicknamed 'The Duke', Wayne was praised over the years for his impact, and would win an Academy Award for his work in True Grit.
However, not all of his many pictures were successes. In fact, one of his earliest roles was in what is widely considered to be one of the worst movies of its kind. The movie in question is the 1932 pre-Code feature Ride Him, Cowboy.
At the time, John Wayne was only 25 years old. It was based on the novel of the same name, and was a remake of the 1926 movie titled 'The Unknown Cavalier', which was a silent picture.
The movie stars Wayne as John Drury, a man who passes through a town to find that the townsfolk are about to execute a horse, Duke, accused of murder. (Yes, you read that right.) When he manages to ride it without coming to harm, he then takes Duke and rides out to find the outlaw known as the Hawk. It's a tale of suspicion, adventure, and your classic good-guy-vs-bad-guy trope. But with horses.
The 1932 version could be considered lazy, since it uses plenty of stock footage from the original picture. Essentially, it's recycled movie. At the time of writing, it has a measly 22% on Rotten Tomatoes. It's certainly at the lower end of John Wayne's near-perfect filmography.
Ironic, we think, that the worst movie of Wayne's career should also star a horse named Duke, which would of course become his famous nickname. That said, this wasn't the reason behind the moniker. Allegedly, the name came from childhood as a result of his pet Terrier, which was named Duke. Not a horse from a cinematic flop.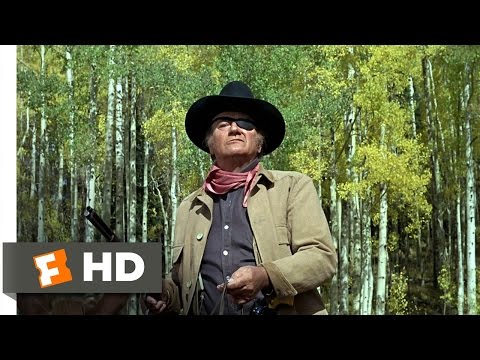 But there didn't seem to be any bad blood between the two co-stars, despite being in one of the most disappointing Westerns together. In fact, John Wayne and the horse, Duke, would go on to work together in six movies total. (We know this because the horse has his own IMDb page. Really.)
For more on our favorite genre, take a look at the Yellowstone season 5 part 2 release date, and get to know the Yellowstone cast. You can also see why Clint Eastwood regrets making this Western, and read our feature on why the Western has always been a genre for women, too.
Elsewhere, take a look at all the new movies coming out this year, and get some intel on the Horizon release date and 1883 season 2 release date. Happy trails!